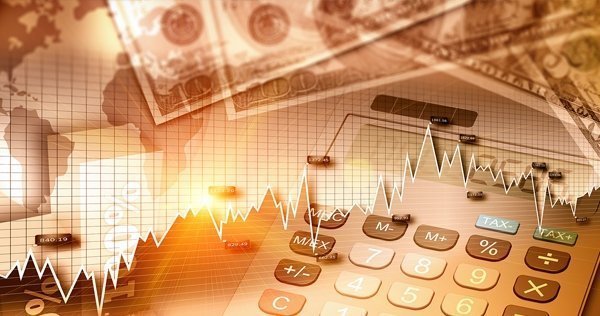 Data released on Thursday indicated that the US economy grew at a faster pace in Q2 than expected. The US Commerce Department released data showing that Gross Domestic Product increased at a 3.1% annual rate in the April-June period. This is a slight revision from the 3% growth rate reported in August. Harvey and Irma are likely to restrain early Q4 growth but, as the rebuilding process quickens, growth is likely to increase as Q4 ends. The US Labour Market remains strong even with the release of data showing initial claims for state unemployment benefits increased 12,000 to a seasonally adjusted 272,000 for the week ended Sept. 23.
Whilst President Trump's Tax Reform was met with general USD buying, the lack of detail is concerning the markets. On the surface, the reform could see more money in the "pockets" of both US citizens and Corporations, which should drive economic growth. However, as with all this Administration's "plans/initiatives" they have failed to get Congress approval. With many of Trump's own Republican party members "at odds" with the plan it is likely there will be several uphill battles to overcome before we truly see the real details of Trump's tax reform plan.
EURUSD improved 0.31% on Thursday and is little changed overnight, currently trading around 1.1780.
USDJPY moved slightly higher overnight and currently trades around 112.70.
GBPUSD lost 0.20% in early Friday trading. GBPUSD is currently trading around 1.3415.
Gold fell further against USD overnight, reaching a low on Friday of $1,283.57. Currently, Gold is trading around $1,285.
WTI fell over 1.25% on Thursday as many market participants believe it reached "overbought" territory. In early Friday trading, WTI is down 0.3% to currently trade around $51.58.
Major economic data releases for today:
At 09:00 BST, the German Statistics Office will release German Unemployment Rate & Change for September. The Unemployment rate is forecast to remain unchanged at 5.7% and the Change is to be -5K as it was in August. Any major departure from the forecasts will see EUR volatility.
At 10:00 BST, Eurostat will release Eurozone Consumer Price Index & Core CPI (YoY) for September. CPI is forecast at 1.6% (prev. 1.5%) and Core is expected to come in at 1.2% (prev. 1.3%). As an inflation indicator, the markets will be interested to see if CPI can near 2% as a likely indicator of increasing interest rates by the ECB.
At 13:30 BST, the US Bureau of Economic Analysis will release Core Personal Consumption Expenditure – Price Index (YoY) for August. CPE is expected to remain at 1.4%, remaining well below the Fed's 2% "target" that would clearly signal a rate hike – however, recent comments from Fed Chair Yellen suggest that the 2% target is a "soft" target and rates will rise regardless in the near future.
At 15:15 ECB, President Draghi is scheduled to have an "In conversation" dialog with Bank of England Governor Mark Carney at the BOE's 20 Years On conference.
At 15:45 BST, Bank of England Governor Mark Carney is scheduled to make a speech at the BOE's 20 Years On conference.