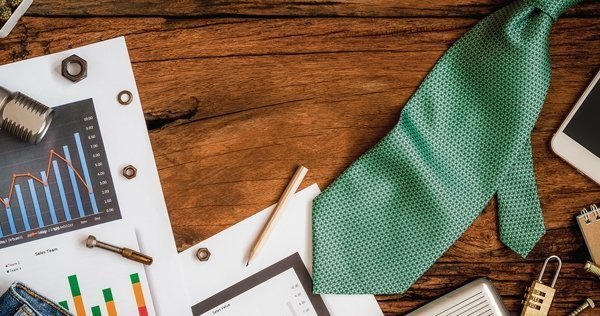 On Thursday, the US Department of Labour released Initial Jobless Claims for the week ending September 29th. Surprisingly, the number Americans filing for unemployment benefits fell more than expected to 260K. The market forecast was for 265K from the previous release of 272K. The figures do not, however, factor in the impacts of the recent Hurricanes – which has impacted labour market data collection.
Also on Thursday, the Bureau of Economic Analysis and the U.S. Census Bureau, released Trade Balance data for August. The US trade deficit narrowed to $-42.4B from the previous reading $-43.6B. The narrowing of the deficit underscores the current strength in the US economy. August exports of services & goods rose to a 30-month high, with core capital goods being stronger than previously reported.
Sterling came under downward pressure on Thursday, following Prime Minister Theresa Mays' keynote address at her Party's Political Conference that was seen by many as a disaster. A coughing bout, a prankster, signage falling off the stage and her somewhat nervous demeanor has led to many of her own party suggesting her time as Leader is up. According to a National UK Newspaper, there are over 30 Conservative Lawmakers who are prepared to sign a letter calling for her resignation. Whilst Theresa May is obviously "wounded", it is highly unlikely that she will resign at a time when the UK needs consistency as they negotiate their divorce from the EU.
EURUSD is trending lower in early Friday trading. Currently, EURUSD is trading around 1.1690.
USDJPY is nearly 0.2% higher to currently trade around 113.00 – Friday's early high for the pair.
GBPUSD remains under pressure, down 0.3% in early Friday trading. Currently, GBPUSD is trading around 1.3080.
Gold is little changed overnight, currently trading around $1,268.
WTI is down 0.2% overnight to currently trade around $50.90pb.
Major economic data releases for today:
At 13:30 BST, the US Department of Labor will release NFP for September, per market consensus, it is expected to come in at a meagre 88,000 due to the impact of the recent Hurricanes. However, with the knowledge that NFP has been negatively impacted by Harvey and Irma, the markets will have "priced-in" a potentially poor data release. The markets will be also closely watching the Average Hourly Earnings release at the same time. The markets are hoping to see an improvement on the previous readings. The previous release of 0.1% was the lowest increase since March. The consensus is calling for a robust increase in September's release to 0.3%. With higher average earnings, consumer spending should increase, which will then help create inflationary pressure – helping underscore the Federal Reserve's plans to hike rates before the end of the year. Closing out the slew of Department of Labour data releases will be US Unemployment. Consensus calls for an unchanged rate of 4.4%.
At 13:30 BST, Statistics Canada will release Canadian Unemployment Rate and Net Change in Employment for September. Net change is expected to be 14.5K and the Unemployment rate is expected to rise from 6.2% to 6.3%.