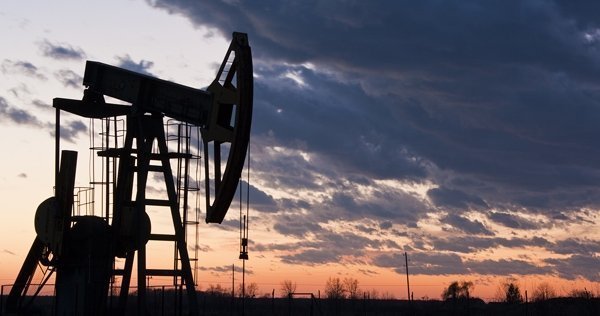 On Monday, Iraqi forces moved to take control of the city of Kirkuk that had been under control of a Kurdish faction since 2014 and had recently voted for independence in a referendum with Baghdad objections. Kirkuk is home to over 10% of Iraq's oil reserves and the "takeover" brought concerns to the markets regarding supply disruptions, which helped pushed WTI up to a 3-week high before retracing overnight.
The Reserve Bank of Australia released the minutes of their October 3rd meeting earlier today. The minutes reveal that the RBA appears to be in no hurry to hike interest rates, as many of its global peers are moving towards reducing monetary stimulus. The RBA noted that recent data pointed to reduced price pressures with a relatively strong labour market expected to support higher consumer spending that is restricted by slow growth in real wages and high levels of household debt. Whilst the Australian economy is improving, it is evident that the RBA is not thinking about raising interest rates anytime soon. AUDUSD is little changed in the early Tuesday trading session at 0.7850.
On Monday, Spain's deputy prime minister, Mrs. Soraya Sáenz de Santamaría, says that Catalonia's leader didn't give an adequate response in his letter about the region's independence and has until Thursday to comply with the country's laws. Catalonia Leader Puigdemont's letter, issued two hours before a Monday deadline, didn't clarify whether he in fact declared Catalonia's independence from Spain. He called for talks with Spain's government. Puigdemont now has until Thursday to give a response – the Spanish Government wants a simple "yes" or "no" – before Spain could activate Article 155 of the Constitution, which would allow the central government to take over parts of Catalonia's self-governance.
EURUSD is 0.15% lower in early trading. Currently, EURUSD is trading around 1.1780.
USDJPY is little changed overnight, currently trading around 112.15.
GBPUSD is unchanged from Monday's close to currently trade around 1.3255.
Gold is 0.2% lower overnight, currently trading around $1,292.50.
WTI gave back Monday's gains to trade 0.3% lower in early Tuesday trading. WTI currently trades around $52.05.
Major data releases for today:
At 09:30 BST, UK National Statistics will release Consumer Price Index (YoY) for September. UK inflation is expected to climb to 3.0% from the previous release of 2.9%. A figure above 3.0% will put pressure on the Bank of England to raise UK interest rates sooner rather than later. Depending on the actual number the markets could experience increased volatility in GBP pairs.
At 11:00 BST, Eurostat will release Consumer Price Index & Core (YoY) for September for the Eurozone. The forecast is expected to come in unchanged at 1.5%, with Core CPI expected at 1.1%. Any deviation from the consensus is likely to cause EUR volatility.
At 11:15 BST, Bank of England Governor Mark Carney is scheduled to appear before members of the UK Parliament's Treasury Select Committee, in which he will be questioned over recent policy decisions – and where he sees policy heading over coming months.
At 14:15 BST, the Board of Governors of the Federal Reserve will release Industrial Production (MoM) for September. The last release was greatly affected by the Hurricanes and came in at -0.9%. With the rebuilding process well underway and many factories back in operation, the release is expected to show a positive figure of 0.2% for September. A positive figure will be seen as inflationary and will help the Fed in justifying a rate hike before the end of the year.