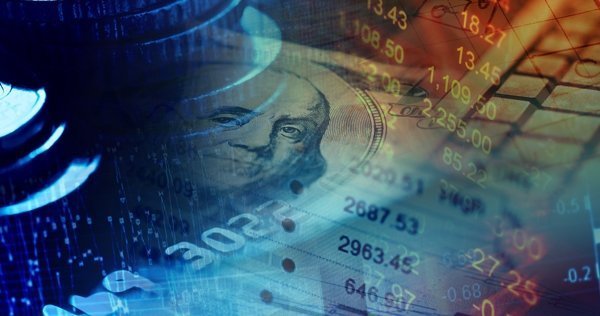 On Thursday, the US Department of Labor released Initial Jobless Claims for the week ending October 13th that showed a resilient and stable labor market. Initial claims fell 22K to a seasonally adjusted 222K – the lowest since March 1973. The data is now becoming more realistic as the impact of the recent Hurricanes is no longer impacting claims to any great extent. With unemployment at its lowest level since 2000 and a growing job market, US economic expansion appears to be moving in a positive direction.
UK Retail Sales data, released on Thursday by the Office for National Statistics, fell more than expected. Following the jump in August, September data fell 0.8%, resulting in the UK retail sector experiencing its lowest growth rate in 4 years for the recent quarter. With inflation running at 3% and wage growth stalling at 2.2%, consumer spending is likely to remain depressed as we see out 2017. The markets believe that the Bank of England is likely to ignore such poor data as they consider hiking rates at their meeting on November 2nd.
President Trump received a boost as a budget blueprint plan for 2018 was approved in the Republican-controlled Senate on Thursday. By a vote of 51 to 49, the tax plan was approved, which is likely to create a clear path for Republicans to initiate a tax cut package without Democratic support. The approved budget plan allows tax legislation to add up to $1.5 trillion to the Federal Deficit over the next 10 years to pay for the proposed tax cuts. The markets appear to have reacted positively to the news, with USD seeing gains overnight.
Trump has now concluded the interviews for the next Fed Chair after seeing 5 candidates. A decision could be announced as early as next week, with Federal Reserve Governor Jerome Powell appearing to be the leading candidate. Powell is regarded as having a less hawkish stance than the other front-runners, Kevin Warsh and John Taylor, and is likely to favor lower US interest rates which would result in USD declining.
EURUSD is -0.3% lower in early Friday trading. Currently, EURUSD is trading around 1.1815.
USDJPY is 0.6% higher overnight. USDJPY is currently trading around 113.20.
GBPUSD is 0.4% lower in early Friday trading. GBPUSD is currently trading around 1.3105.
Gold is 0.5% lower, trading around $1,283 in early Friday trading.
WTI is 0.15% higher, trading currently around $51.70.
Major data releases for today:
At 07:35 BST, Bank of Governor Haruhiko Kuroda is scheduled to hold a press conference about Japanese monetary policy at the annual meeting of credit cooperatives in Tokyo.
At 09:30 BST, the UK Office for National Statistics is scheduled to release Public Sector Net Borrowing for September. September's data is likely to be higher than the previous release of £5.093B.
At 13:30 BST, Statistics Canada will release a plethora of inflation data that will consist of Retail Sales & CPI. CPI (MoM) is expected to show a slight increase to 0.3% from the previous reading of 0.1%, with Retail Sales also expected to show a slight increase to 0.5% from 0.4%.
At 19:00 BST, FOMC Member Loretta Mester is scheduled to participate in a global regulatory structure panel before a conference focusing on "The Future of Global Finance: Populism, Technology and Regulation" in New York.