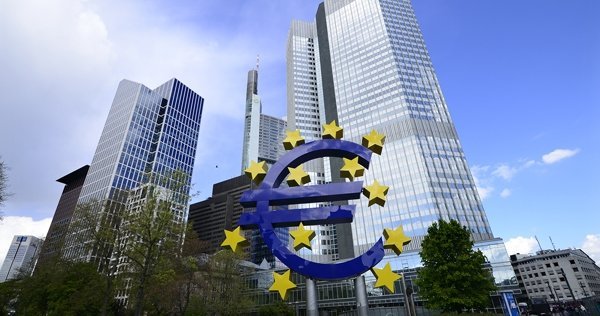 The Thursday meeting of the European Central Bank kept Eurozone interest rates at record low levels, but finally, announced the long-awaited reduction in quantitative easing. The ECB announced that it will halve its current bond purchase program from EUR 60bn to EUR 30bn a month beginning in January. The markets were expecting such an announcement as recent data shows strong Eurozone growth in the second half of 2017. ECB President Draghi stated "Our program is flexible enough that we can adjust its size. We can carry through smoothly and that's been the evidence we have given until now. It's not going to stop suddenly. It's never been our view that things should stop suddenly." Draghi also commented that 0% interest rates could remain at current levels "well past" whenever the ECB decides to end its easing measure. With the tapering likely to be a slow and gradual process, the likelihood of Eurozone interest rates rising in 2018 appear highly unlikely. It is more likely that interest rates will not rise until well into 2019. Following the announcement, the markets sold EUR down to near 3-month lows with the selling momentum continuing overnight seeing EURUSD trade as low as 1.1624.
Data from the US Department of Labor on Thursday continued to indicate a strong and stable labor market. Initial Jobless Claims increased 10K to 233K for the week ended October 21st. Continuing claims fell to 233K in the prior week – the lowest level since March 1973. Data from the US was "less rosy" with the goods trade deficit widening in September and retail inventories falling. The Atlanta Federal Reserve's GDPNow forecast for Q3 was subsequently reduced to 2.5% from 2.7%.
AUD came under selling pressure, as the Australian Government was in turmoil after it was announced that Deputy Prime Minister Barnaby Joyce was declared ineligible to sit in parliament because he was also a citizen of New Zealand when elected. With Joyce's ineligibility, it means that Prime Minister Turnbull's one-seat majority in the lower house has gone. Joyce will now have to re-contest his seat in a special election to be held in December. AUDUSD fell to as low as 0.7625 in early Friday trading.
EURUSD continued its downward trend overnight, currently trading around 1.1635.
USDJPY is 0.25% higher in early Friday trading at around 114.10.
GBPUSD is 0.2% lower overnight, currently trading around 1.3135.
Gold currently trades around $1,268.
WTI is 0.3% lower in early trading at around $52.70.
Major data releases for today:
At 08:15 BST, ECB executive board member Peter Praet is schedule to deliver the Keynote address at the 5th Frankfurt Conference on Financial Market Policy organized by Goethe University's SAFE Policy Center in Frankfurt, Germany.
At 11:30 BST, the Central Bank of Russia is scheduled to announce its interest rate decision. The markets are forecasting a 0.25% reduction to 8.25% (from 8.50%). Regardless of the scale of the reduction, or if they decide to leave interest rates unchanged, the markets will be expecting volatility in RUB.
At 13:30 BST, the US Bureau of Economic Analysis will release Gross Domestic Product Annualized, along with the GDP Price Index, for Q3. The annualized rate is forecast to come in at 2.5% from the previous reading of 3.1%. GDP Price Index is forecast at 1.8% from 1.0%.
At 13:30, the US Department of Commerce will release Core Personal Consumption Expenditures (& PCE Prices) quarter-on-quarter for Q3. PCE Prices are forecast to come in at 1.2% an increase from the previous release of 0.3% and Core PCE is forecast to come in at 1.3% from the previous reading of 0.9%.