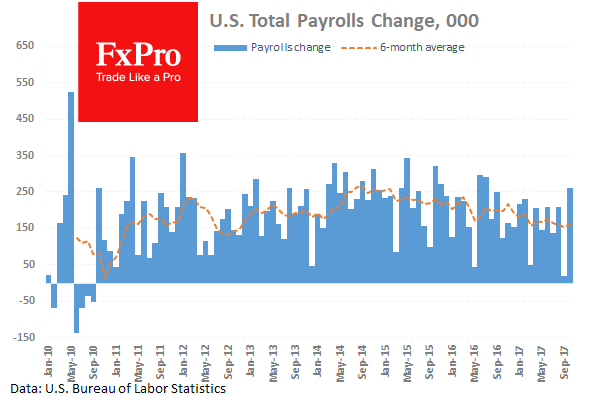 The U.S. Labour market has demonstrated particular strength. The increase in payroll employment to 261K in October, together with the revision of September data to 18K, marks almost the same increase between the -33K reported last month and the 311K increase expected. In addition, the increase in manufacturing jobs by 24K in October is a positive sign as far as the state of the industry is concerned, as is the drop of unemployment rate to 4.1.%.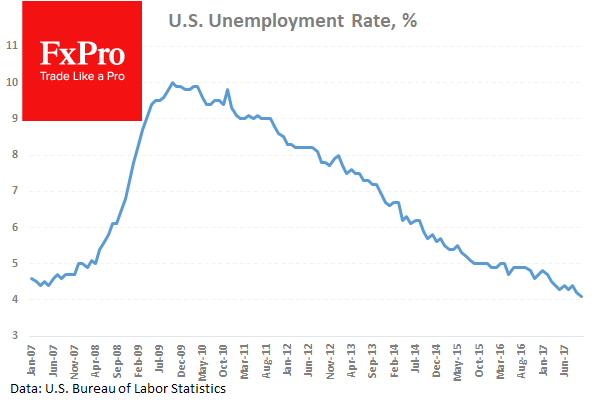 At the same time, average hourly earnings came in as slightly disappointing again. In October, they fell by $0.01 to $26.53, with the growth rate in comparison to the previous year dropping to 2.4%. The dollar is registering gains on the back of this report, which market players do not view as entirely favorable, but which keeps key prospects regarding the economy unchanged nonetheless.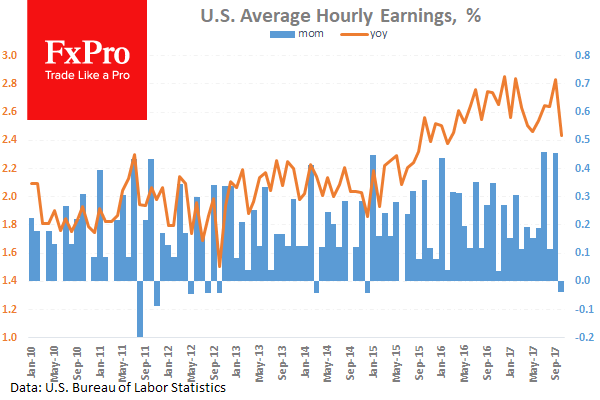 We may say that another confirmation of low inflation in the U.S. deserves our attention and may possibly worsen prospects for the USD, considering that the Fed still faces the problem of an unusually low inflation.