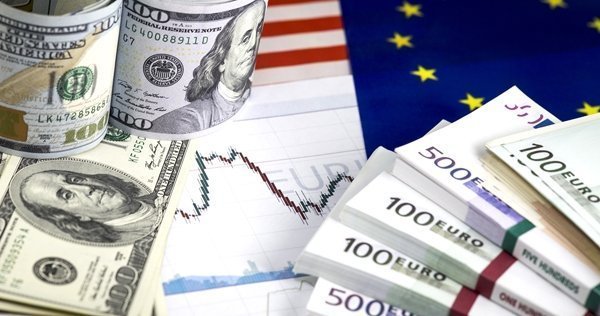 EUR received a boost on Tuesday, as data from Destatis showed German Preliminary GDP climbed to 0.8% in Q3, beating forecasts of 0.6%. In addition, Q1 growth was adjusted higher to 0.9% from the previous 0.7%. The recent increase in exports and business investment appears to be the main driver behind the improvement, as consumer and government spending were stable through the quarter. Germany's economy is now growing at an annualized rate of 2.8% the best growth the country has seen for 6 years. Whilst the economy is growing there is very little inflationary pressure as German inflation is well below target. With the German economy doing well, the markets expect this growth to precipitate to other member states and, as a result, EUR climbed over 1% on Tuesday. The upward momentum has carried through overnight with EURUSD touching 1.18 in early trading.
Data from the US on Tuesday indicated producer prices rose 0.4% last month, which beat expectations. The data helped boost PPI to 2.8% in the 12 months up to October, for the largest yearly increase in wholesale inflation in nearly 6 years. The markets will now be focusing on US consumer inflation data later today. Forecasts are calling for a slight increase. The current CME Group's FedWatch tool puts the probability of a December rate hike of a quarter point at 91.5%. If, however, today's data is weak, that may reduce the probability of a December rate hike by the Fed.
EURUSD is currently trading around 1.1795.
USDJPY is 0.25% lower in early Wednesday trading, at around 113.15.
GBPUSD is 0.2% lower in early session trading, at around 1.3140.
Gold is little changed overnight, currently trading around $1,281.25.
WTI is slightly higher, currently trading around $55.28.
Major data releases for today:
At 09:30 GMT, UK National Statistics will release Average Earnings (including and excluding Bonus) for the previous 3 months and current year to September. Both data sets are expected to come in at 2.1%, a slight fall from the previous reading of 2.2%. With inflation outpacing earnings in the UK, the markets will be interested to see if the gap can be closed that will determine future monetary policy decisions.
At 13:30 GMT, the US Census Bureau will release Retails Sales (MoM) for October. Retail Sales are forecast to come in at 0.0%, a significant decline from the previous reading of 1.6%. If consumer spending has zero growth, the markets will expect to see a lower CPI reading that will be released at the same time.
At 13:30 GMT, the US Census Bureau will release a plethora of data related to CPI, with the main focus being on CPI & CPI excluding Food & Energy (YoY) for October. CPI is forecast to come in lower at 2.0% from the previous release of 2.2%. CPI excluding food & energy is forecast to be unchanged at 1.7%. Any significant deviation from the forecast will likely cause USD volatility.
At 15:30, the US Energy Information Administration will release Crude Oil Stocks change for the week ending November 10th. The forecast is for a draw of -2.850M being the reverse of the previous release that saw inventories rising 2.237M. The release can often cause volatility in both WTI & Brent if it is widely different from expectations.