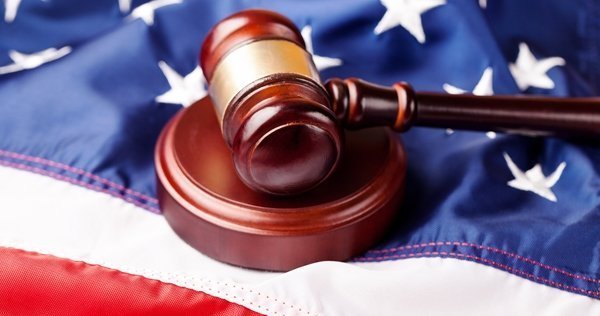 The Trump Administration is back in the spotlight with news of a report that Special counsel Robert Mueller's investigators have issued a subpoena to more than 12 officials in the Trump administration election campaign for documents related to Russia. According to the Wall Street Journal; Mueller's team issued the subpoena in mid-October, requesting documents and emails from more than a dozen campaign officials that include several keywords related to Russia. The subpoena does not compel testimony before a grand jury, but sources commented that Trump's campaign was surprised by the order after voluntarily cooperating with previous requests from Mueller's team. In fact, this is the first instance of Mueller ordering the Trump Administration to handover information. The news saw USD coming under pressure as Trump can ill-afford any more criticism of his leadership or, indeed, if Russia played a part in his election victory.
The news about the subpoena overshadowed the first legislative triumph for President Donald Trump as Republicans pushed a $1.5 trillion tax overhaul through the House on Thursday. But obstacles remain in the Senate, which is refining its own version of the legislation amid objections from key GOP senators. The bill passed 227 vs 205, with 13 Republicans voting against the bill and no Democrats voting for it. Trump called the vote "a big step toward fulfilling our promise to deliver historic tax cuts for the American people by the end of the year."
EURUSD is 0.35% higher in early Friday trading at around 1.1808.
USDJPY is 0.5% lower, currently trading around 112.52.
GBPUSD is 0.3% higher in early session trading at around 1.3230.
Gold is 0.33% higher, currently trading around $1,283.
WTI is little changed overnight, currently trading around $55.48.
Major data releases for today:
At 08:30 GMT, ECB President Mario Draghi is scheduled to deliver a Keynote speech at the Frankfurt European Banking Congress "Europe into a New Era – How to Seize the Opportunities" in Frankfurt, Germany.
At 13:30 GMT, the US Census Bureau, at the Department of Commerce, will release several sets of data: Building Permits and Housing Starts (MoM) for October along with both Building Permits and Housing Starts Change for October. With the data sets all expected to post higher releases, this could result in USD buying. If the data is below expectations we can expect to see USD selling.
At 13:30 GMT, Statistics Canada will release CPI Core and CPI (MoM) for October along with CPI (YoY) for the same period. The annualized rate is forecast to come in at 1.4%, a decrease from the previous release of 1.6%. If the release is substantially different from forecast the markets will experience CAD volatility.