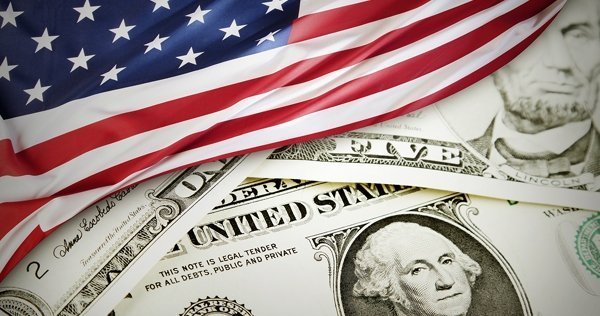 Data released on Wednesday showed that the US economy expanded at its quickest pace since 2014 in Q3. The US Commerce Department said that GDP grew at an annualized rate of 3.3% in the July to September period — the highest reading since Q3 2014. The release beat market forecasts of 3.2% growth and was faster than the initial estimate of a 3% expansion. In a tweet, President Trump said GDP would have climbed to 3.9% if not for the storms, citing internal research by his Council of Economic Advisers. The improvement in GDP was led by stronger business investment. Spending on equipment, especially in transportation-related areas, rose 10.4%, beating forecasts of 8.6%. A disappointing data release came with the increase in consumer spending that came in unchanged at 2.3%.
GBP gained against its peers on news that London and Brussels have agreed that the UK will pay between €45 and €55bn ($53-63bn) to leave the European Union, according to media reports. The Financial Times has reported that Britain would cover EU liabilities worth as much as €100bn. EU chief negotiator Michel Barnier refused to confirm the reports, calling them "rumors" commenting in Berlin that "There is a subject on which we are continuing to work – despite the claims or rumors, that's the issue of financial engagements". An agreement would be significant as the UK prepares for a December EU summit where it hopes to start the next phase of talks on future trade ties with the EU. Whilst this is a major "step-forward" it still leaves 2 critical issues that need to be agreed upon: expatriate citizens' rights after Brexit and the Irish border.
EURUSD is 0.15% higher in early Thursday trading at around 1.1865.
USDJPY is little changed overnight trading at around 112.00.
GBPUSD is 0.45% higher in early session trading at around 1.3464, after reaching an 8 week high of 1.3479 earlier on Thursday.
Gold is unchanged overnight, currently trading around $1,284.25.
WTI is unchanged in early trading at around $57.45.
Major data releases for today:
All Day: OPEC meeting in Vienna, Austria.
At 09:00 GMT: German Statistics will publish the German Unemployment Rate s.a. and Unemployment Change for November from the Bundesagentur für Arbeit. Seasonally adjusted German Unemployment is expected to be unchanged at 5.6%, with the Change in November expected to be -10K (prev. -11K). If the actual number is significantly different from expectations we are likely to see EUR volatility.
At 10:00 GMT: Eurostat will release Eurozone Consumer Price Index & CPI Core (YoY) for November. CPI is expected to have increased to 1.6% from the previous release of 1.4% and Core is forecast to come in at 1.1% from the previous release of 0.9%. Any significant deviation from the forecast will likely cause EUR volatility.
At 13:30 GMT: the US Bureau of Economic Analysis will release Core Personal Consumption Expenditure – Price Index (MoM & YoY) for October. Month-on-Month is forecast to come in at 0.2%, a slight increase from the previous 0.1%. Year-on-Year PCE is also forecast to come in slightly higher at 1.4% (prev. 1.3%). A release significantly different from forecast will see USD volatility.
At 13:30 GMT: the US Department of Labor will release Initial Jobless Claims for the week ended November 24th and Continuing Jobless Claims for the week ended November 17th. The markets expect to see data that reinforces a strong and resilient labour market in the US, which has been fueling economic growth.
At 18:00 GMT: FOMC board Member and SEO of the Federal Reserve Bank of Dallas is scheduled to speak.