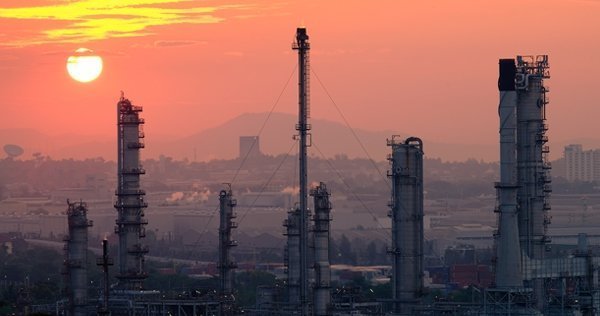 On Thursday, OPEC (Organization of Petroleum Exporters) and non-OPEC producers led by Russia agreed to keep output cuts until the end of 2018. However, they also agreed to a possible early end of the agreement if the market overheats. The markets had already "priced-in" the extension of the agreement past its previous March 2018 end. The agreement is to cut 1.8 million barrels a day from the market to reduce supply and therefore keep prices relatively strong. Saudi Arabia's oil minister Khalid al-Falih stated "it was premature to talk about exiting the cuts at least for a couple of quarters as the world was entering a season of low winter demand" adding "OPEC would examine progress at its next regular meeting in June". Oil has now extended its longest streak of monthly gains since early 2016.
In the US, the chances of passage of a Senate tax bill improved with the endorsement of Senator John McCain. McCain backed the tax bill commenting that whilst it was "far from perfect" it would boost the economy and help all Americans. The Republicans have 52 votes in the 100-member Senate, enough to secure the bill passes if they stick together. With Democrats not backing the bill, the Republicans can't lose more than 2 of their own votes. The Senate will convene at 15:00 GMT on Friday to continue the debate on taxes. Although Republicans are optimistic, party leaders still do not have firm commitments from enough senators to ensure the bill will pass. The main focus has been how to offset the deficit the bill would create with many Senators, including Republicans, expressing concerns about how to tackle the increased debt. An analysis suggests the Senate bill would increase federal deficits by $1 trillion over a decade.
Reports coming out of Germany are suggesting that Chancellor Merkel's conservative party held talks late on Thursday with the Social Democratic Party (SPD). The hope is that the talks could lead to the formation of a coalition government in a bid to end the country's current political impasse. Details of the talks were yet to be revealed as of early Friday.
EURUSD is 0.1% higher overnight, currently trading around 1.1912.
USDJPY is little changed in early Friday trading at around 112.55.
GBPUSD is unchanged overnight, currently trading around 1.3527.
Gold is currently trading around $1,275.
WTI is 0.5% higher in early session trading at around $57.57.
Major data releases for today:
At 13:30 GMT: Statistics Canada will release the Unemployment Rate and Net Change in Employment for November. The Unemployment rate is forecast to have improved to 6.2% from 6.3%, with the net change in employment forecast at 10K from the previous release of 35.3K. Any significant deviation from the forecast will see CAD volatility.
At 14:05 GMT: Federal Reserve Bank of St. Louis President James Bullard is scheduled to speak.
At 14:30 GMT: FOMC Member Robert Kaplan is scheduled to speak.
At 15:00 GMT: The US Institute for Supply Management (ISM) will release Manufacturing PMI and Prices Paid for November. PMI is forecast to have slipped to 58.5 from 58.7, with Prices paid expected to be unchanged at 68.5. Any significant deviation from the forecast will likely result in USD volatility.
At 15:15 GMT: FOMC Member Patrick Harker is scheduled to speak.