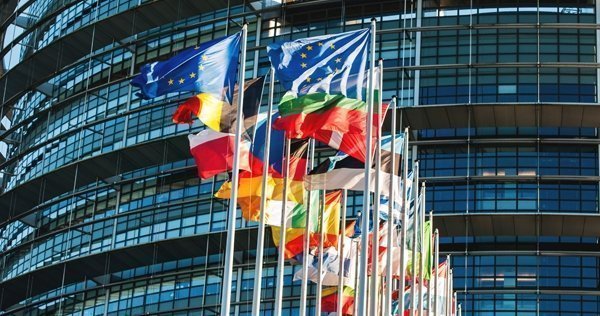 This week will be dominated by Geo-Politics as the US Tax Bill needs to be reconciled between the Senate and House, whilst UK Prime Minister May meets Jean-Claude Juncker, the President of the European Commission, Brexit Secretary, David Davis, and his opposite number Michel Barnier, plus, in an all-important oversight role, the President of the European Council, Donald Tusk, who represents the leaders of the 28 EU member states, to move the Brexit process forward.
Early on Saturday saw the US Senate approve the tax overhaul bill. The approval marks a first significant "win" for President Trump and his Republican Party after months of failed proposals. The Bill is a sweeping overhaul of the US tax code that would cut individual rates and slash the corporate tax rate from 35% to 20% starting in 2019. Congress now needs to reconcile both the House and Senate bills this week – a task that should be relatively simple, as the Senate and House Bills are very similar with only minor amendments needed. The news has reinforced risk-on sentiment in the markets. However, the Trump administrations' celebrations might be short-lived as reports suggest that former US National Security Adviser Michael Flynn pleaded guilty to lying to the FBI and said he would cooperate with the probe into Russian meddling in the U.S. presidential election.
UK Prime Minister Theresa May is hoping her talks with Jean-Claude Juncker today will ensure the EU will open the second phase of Brexit negotiations concerning relations after Britain's withdrawal on March 30, 2019. The challenge being that the EU will only do that if there is "sufficient progress" in agreeing "divorce" terms, notably on three key issues: a financial settlement, guaranteed rights for EU citizens in Britain and a "soft border" with Ireland. Reports suggest the financial settlement has been agreed and sources close to the process have suggested that there were indications of agreement on citizens' rights and of an understanding of how at least to move forward on the Irish border issue to avoid holding up the rest of the package. As a result of the talks today, there is hope from May that the EU Commission could then say there is sufficient progress to move to Phase 2. The markets are likely to see GBP volatility on any statements/comments coming out of these discussions.
EURUSD is little changed from Friday's close, currently trading around 1.1870.
USDJPY is unchanged in early Monday trading at around 112.80.
GBPUSD is 0.2% higher in early session trading at around 1.3465.
Gold is unchanged, trading around $1,274.50.
WTI is 0.6% lower, currently trading around $57.93.
Major data releases for today:
At 09:30 GMT: the UK Chartered Institute of Purchasing & Supply and Markit Economics will release PMI Construction for November. The previous release of 50.8 is likely to see an improvement following the recent reports that the UK has come to an agreement on the Brexit divorce payout.
At 10:00 GMT: Eurostat will release Eurozone Producer Price Index for October (MoM & YoY). Month-on-Month data is expected to come in at 0.3% (prev. 0.6%) and Year-on-Year data is expected at 2.6% (prev. 2.9%), both data sets slightly worse than previous. If there is significant deviation from the forecasted data the markets will see EUR volatility.
At 15:00 GMT: the US Census Bureau will release Factory Orders (MoM) for October. The previous reading of 1.4% is unlikely to be touched with this release. Forecasts are calling for 0.6%. Any significant deviation from the forecast will see USD volatility.