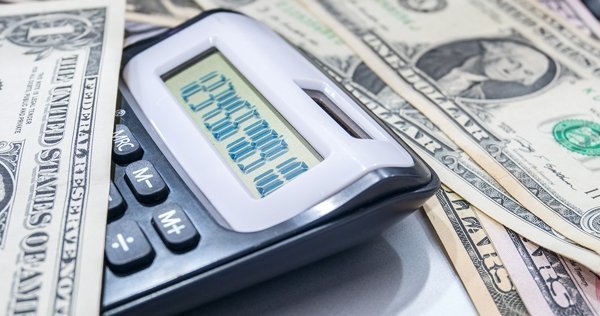 On Monday, the US Commerce Department released Factory Orders data for October, indicating that the continued strength in the Manufacturing sector will help support the growing US economy. With the markets forecasting a drop of 0.4% in October, Factory Goods Orders only dipped 0.1% in the midst of a fall in demand for both civilian and defense aircraft after an upwardly revised 1.7% jump in September. The modest decrease in Factory Orders came as orders for durable goods fell by 0.8 %, more than offsetting a 0.7% increase in orders for non-durable goods.
Eurozone Producer Price data from Eurostat on Monday showed a faster than expected easing in October. Producer prices climbed 2.5% annualized in October, slower than September's 2.8% rise, which was revised down from 2.9%. The markets had forecast PPI to drop to 2.6%. PPI excluding energy increased slightly to 2.3% from the previous 2.2%. Industrial producer prices rose in all EU member states, with the largest increases recorded in Belgium, Bulgaria, Poland, Hungary and Ireland.
GBP gave back some of its recent gains on reports that the discussions between Prime Minister May and EU Commission President Juncker had ended on Monday without a formal agreement. The Prime Minister is under pressure to get an agreement on EU divorce issues before European leaders meet on December 14th to decide whether to give formal approval to start talks on post-Brexit trade. The stumbling blocks appear to center around the Irish border and the role of the European Court of Justice in overseeing EU citizens' rights in the UK after Brexit. Talks are believed to resume on Wednesday in Brussels.
USD has held onto recent gains following the passing of the US Tax Reform Bill in the Senate over the weekend. Both the Senate and the House of Representatives now need to reconcile each of their versions of the Bill – a process that is likely to face some challenges. This is standard practice and there is no reason to suggest that it will not be successful. There is every possibility that this Bill will be made law by the end of this year.
In an unsurprising move, the Reserve Bank of Australia (RBA) has left the cash rate on hold again today at 1.5%. This marks the fifteenth meeting in a row the RBA has held rates steady, with the last rate movement taking place in August 2016 with a 25-basis point rate cut. Being the last rate update for this year, the RBA board will next meet on 6 February 2018.
EURUSD is unchanged overnight, currently trading around 1.1873.
USDJPY is marginally higher in early Tuesday trading at around 112.55.
GBPUSD is unchanged in early session trading at around 1.3470.
AUDUSD is 0.7% higher, following the RBA decision to leave interest rates unchanged, currently trading around 0.7652.
Gold is slightly lower overnight, currently trading around $1,274.75.
WTI is 0.2% higher, currently trading around $57.55.
Major data releases for today:
At 08:55 GMT: Markit Economics will release German PMI and Composite PMI for November. Both PMI and Composite PMI are forecast unchanged at 54.9 and 57.6 respectively. Any significant deviation from forecast will likely see EUR volatility.
At 09:00 GMT: Markit Economics will release Eurozone Composite & Services PMI for November. Both data releases are forecast to be unchanged at 57.5 and 56.2 respectively. Any significant deviation from forecast will likely see EUR volatility.
At 13:30 GMT: the US Bureau of Economic Analysis and the U.S. Census Bureau will release the US Trade Balance for October. Forecasts are calling for an increase from the previous reading of -$43.5B to -$43.8B.
At 14:45 GMT: Markit Economics will release US Services & Composite PMI for November. Services PMI were previously 54.7 and Composite PMI was 54.6.
At 15:00 GMT: The Institute for Supply Management (ISM) will release US Non-Manufacturing PMI for November. Forecasts are calling for a lower release of 59.3 compared to the previous reading of 60.1. Any significant deviation from the forecast is likely to cause USD volatility.