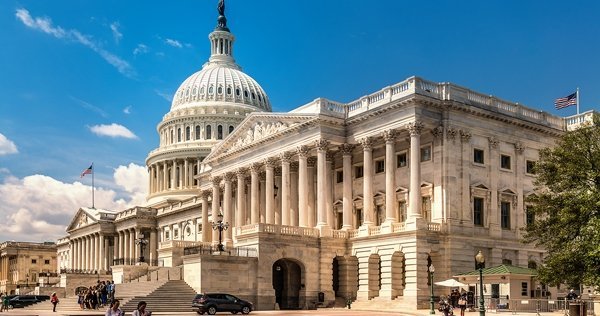 President Trump suffered a major setback as the once strictly Republican state of Alabama has, for the first time in 25 years, elected a Democrat to the US Senate. Democrat Doug Jones staged a stunning come-from-behind win against GOP Roy Moore in, what many believe, will trigger a political earthquake that will be felt nationally and internationally. The vote had been nip-and-tuck and, with 99% of the vote in, Jones was holding a 50% to 49% lead. The win puts the Democrats just two seats away from the majority in the US Senate in 2018. In early Wednesday trading, the markets have not yet digested the news as USD is relatively unchanged against its peers. Once we enter the European trading session we may see a negative reaction to USD, although today's US inflation data and FOMC meeting may provide some USD support.
On Tuesday, the American Petroleum Institute said crude stocks in the United States fell by 7.4 million barrels last week. That is almost twice the decline of market expectations, which were for a decline of 3.8 million barrels. WTI was higher on the drawdown news, trading up to $57.57 overnight. The markets will now be awaiting today's Energy Information Administration (EIA) report on Crude Oil Stocks change which could possibly see further strengthening in the price of Oil.
Data from the UK Office of National Statistics (ONS) on Tuesday showed that the annual rate of change in the consumer price index rose to 3.1% in November, compared with 3% in October. With inflation 1.1% above the Bank of England's 2%, Governor Mark Carney now must write a letter to the UK Chancellor of the Exchequer providing an explanation why the BoE has missed its inflation target after prices increased last month at the fastest rate for more than 5 years. With the UK Monetary Policy Committee meeting this week, the letter will not be published until the BoE publishes its next inflation report in February. GBP lost some ground on its peers following the release but has somewhat stabilized overnight.
EURUSD is 0.1% higher in early Wednesday trading at around 1.1755.
USDJPY is 0.2% lower in early session trading at around 113.33.
GBPUSD is little changed overnight, trading around 1.3322.
Gold is unchanged in early trading at around $1,243.75.
WTI is 0.1% higher, trading around $57.47.
Major data releases for today:
At 07:30 GMT: Destatis will release German Harmonized Index of Consumer Prices annualized for November. Forecasts are suggesting the release will be unchanged from the previous release of 1.8%. Any significant deviation from forecast will see EUR volatility.
At 13:30 GMT: the US Bureau of Labor Statistics will release a plethora of Consumer Price Index data for November:
• Core CPI s.a. forecast at 253.961, previously 253.428
• CPI (MoM) forecast at 0.4%, previously 0.1%
• CPI ex-Food & Energy (YoY) forecast unchanged at 1.8%
• CPI (YoY) forecast at 2.2%, previously 2.0%
• CPI ex-Food & Energy (MoM) forecast unchanged at 0.2%
• CPI n.s.a (MoM) forecast at 246.660, previously 246.663
Any significant deviation from the forecast will likely see USD volatility in the markets.
At 15:30 GMT: the US Energy Information Administration will release EIA Crude Oil Stocks change for the week ended December 8th, an always impactful data release for both WTI and BRENT.
At 19:00 GMT: the US Federal Open Market Committee will announce its interest rate decision. The markets are fully expecting an increase from 1.25% to 1.5% and such a hike has been "priced-in" by the markets. The markets are keen to hear the Fed's economic projections, as the US economy experiences healthy economic growth. It is highly likely that there will be USD volatility following the announcement, as existing positions are closed and new positions opened.