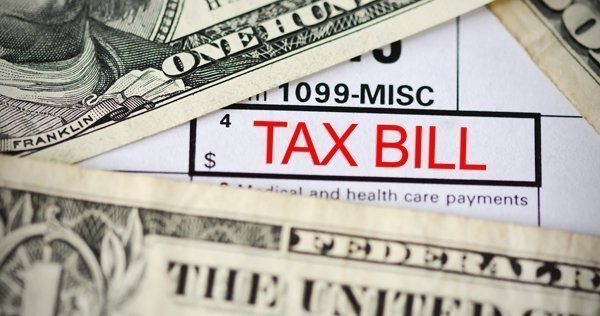 USD strengthened on reports that the US Tax Bill is moving closer to being ratified. Many top Republicans are confident that Congress will pass the Tax Bill this week. Once the Senate ratifies the bill, which could happen as early Tuesday, President Trump could sign and bring the Bill into law by the end of the week. However, as with most things in politics, there is a degree of concern in the markets that things may not go as smoothly as hoped. With a slim 52-48 Senate Republican majority there are some Republicans that still need to be "swayed" to ensure the bill does indeed get approved. With the bill reducing corporation tax from 35% to 21%, there will be a windfall to US companies. With the possibility of share buy-backs and/or higher dividends by US Corporations, this will, in turn, increase the pace of interest rate hikes and see a stronger USD as a result.
UK Prime Minister Theresa May is scheduled to meet her "Brexit Cabinet" to discuss what the UK's future relationship with the European Union should be. Recently EU leaders agreed that discussions can continue to phase 2 of Brexit. Phase 2, however, that will involve discussions on long-term future economic co-operation, is not likely to begin until March, although "internal preparatory discussions" on future relations can take place prior to March. Phase 2 will pose the question of a future trading relationship that will involve forging agreement among 27 countries whose economic and political interests will diverge, depending upon the depth and character of their commercial and diplomatic ties to Britain. With the UK PM facing internal opposition and so many questions that remain unanswered GBP has faltered, with GBPUSD dropping nearly 1% on Friday before stabilizing just above 1.33.
President Trump is scheduled to deliver a national security speech on Monday that may "point a finger" at certain countries attempts of economic aggression towards the US. Such comments tend to "stoke the fire" and result in further rhetoric that can cause market volatility.
EURUSD is 0.15% higher in early Monday trading at around 1.1762.
USDJPY is little changed from Friday trading at around 112.65.
GBPUSD is 0.2% higher in early session trading at around 1.3340.
Gold is unchanged in early trading at around $1,255.50.
WTI is little changed, trading around $57.43.
Major data releases for today:
At 10:00 GMT: Eurostat will release Eurozone CPI and CPI Core month-on-month and annualized for November. Annualized: Core is forecast to see an increase to 1.0% from October's reading of 0.9% and CPI is forecast to remain unchanged at 1.5%. Month-on-Month: Core is forecast higher at 0.2% from the previous reading of -0.1% and CPI is forecast to be unchanged at 0.1%. Any significant deviation from forecast will see EUR volatility.