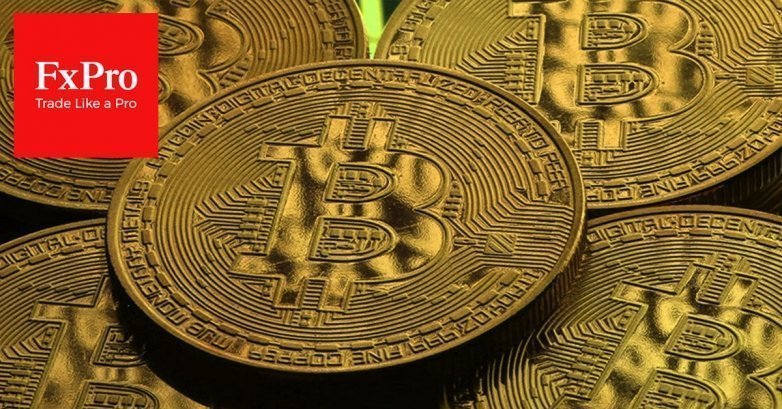 The pre-holiday week was marked by overall altcoin growth, with Bitcoin Cash registering significant gains for a number of reasons. Institutional investors kept away from Bitcoin's abnormal dynamic, concentrating instead on altcoins, with Bitcoin's market share falling dramatically below 50%. Nonetheless, Bitcoin found support at around $15,000, just a step away from bear territory, often perceived as the loss of 20% from peak. This pioneering cryptocurrency's price fell to $16,100 yesterday, down from its peak at $20,053, a drop of 19.7%.
It seems that Bitcoin Cash, considered by some as the "true Bitcoin", emerged the winner in the last few days, rising from $1,900 on December 18 to $4,300 on December 20. This was due to several factors, one being the move of Emil Oldenburg, co-founder of Bitcoin.com, to exchange his Bitcoins for Bitcoin Cash. After that, the markets found out about the launch of BCH trading on Coinbase, the largest cryptocurrency exchange, prior to the official press release announcing this development. What's more, there appears to be a sense of fear in the community regarding tech problems faced by Bitcoin but not by the fork.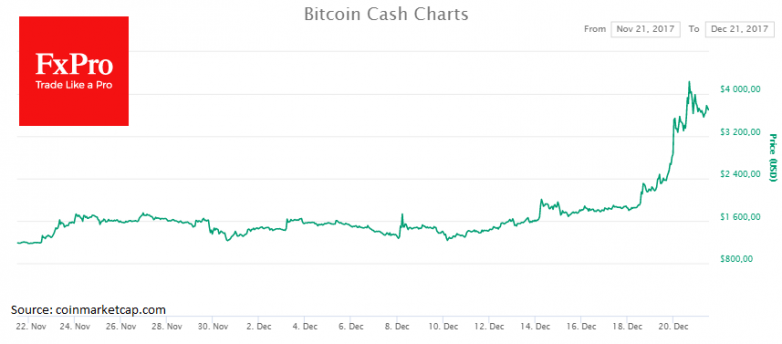 The above led to massive gains for BCH, while it might also be worth noting that the marketing of Bitcoin Cash seems to be much stronger than Bitcoin's.
Other altcoins have also registered gains, with Ethereum trading near $900 and its market cap reaching $84.5 billion. Market participants associate its current growth with the success of the Cryptokitties project which, against a backdrop of general speculative growth, seems to offer some explanation for the trend observed.
The price of DASH soared to $1,605, up from $267 on November 3, a growth attributed to the network's improvements and the launch of the project in Zimbabwe, with prospects of implementation in other weak world economies.
Other cryptocurrencies also display signs of moderate growth. While it seems that the market is now almost euphoric, it is worth keeping in mind the very strong possibility for price correction at some point in the future.