The US Commerce Department released GDP data on Thursday that showed economic activity grew lower than expected in Q3. Real GDP rose to 3.2% in the last quarter slightly lower than the previous reading of 3.3%. The Commerce Department commented that the downward revision to the pace of GDP growth primarily reflected slightly slower than previously estimated growth in consumer spending. Consumer spending climbed by 2.2% in Q3 compared to the previously reported 2.3% increase. The GDP release marks the first time since 2014 that the US economy enjoyed growth of 3% or more for 2 straight quarters.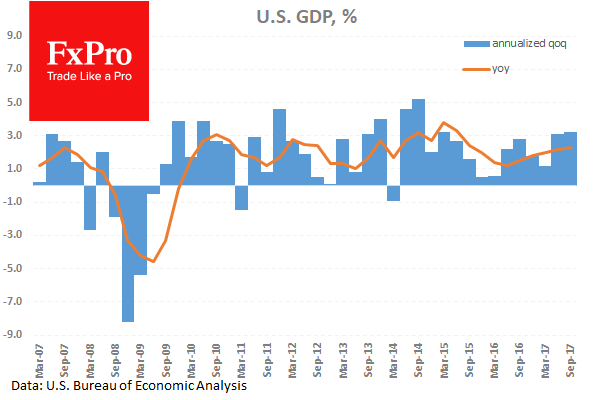 The US Labour Department released Initial Jobless Claims that showed a rise by 20,000 to a seasonally adjusted 245,000 in the week ended Dec. 16 which was higher than the markets forecast of 234,000. Whilst the data shows a rise in the number of Americans filing for unemployment benefits the underlying trend in jobless claims remained consistent with a tightening labor market. The US labor market is close to full employment, with the unemployment rate at a 17-year low of 4.1%. Last week, the four-week moving average of initial claims, considered a better measure of labor market trends as it irons out week-to-week volatility, rose only 1,250 to 236,000.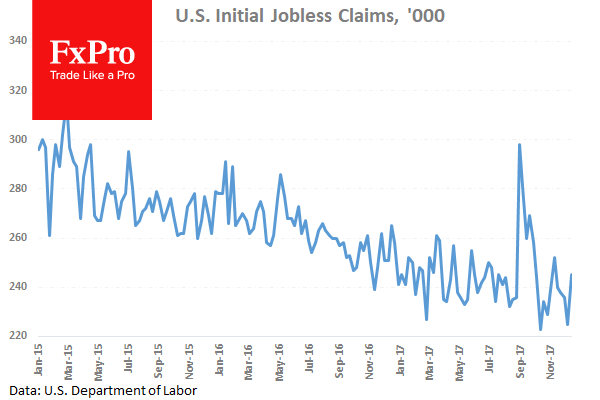 The Spanish Government suffered a setback as 3 pro-independence parties won the majority of seats in the Catalan parliamentary elections on Thursday. A record turnout of 80% has dealt another blow to Spain's Government who are desperately trying to keep the country together. The pro-independence parties are set to win 70 seats in the regional parliament, giving them a majority in the 135-seat chamber. The unionists and other parties are likely to win 65 seats. With Europe making it clear that they would not recognize an independent Catalonia the election will cause more questions to be asked as to the stability of the Eurozone. EUR experience selling pressure on the back of the election result.
⦁ EURUSD is 0.2% lower in early Friday trading around 1.1850
⦁ USDJPY is unchanged overnight trading around 113.35
⦁ GBPUSD is little changed in early Friday trading around 1.3378
⦁ Gold is marginally higher trading around $1,267.25
⦁ WTI is 0.1% higher in early session trading around $58.19
Major data releases for today:
▸ At 09:30 GMT: the UK Office for National Statistics (ONS) will release Gross Domestic Product (GDP) (MoM & YoY) for Q3. Both month-on-month and annualized releases are forecast to come in unchanged at 0.4% and 1.5% respectively. Any significant deviation from the forecast will see GBP volatility.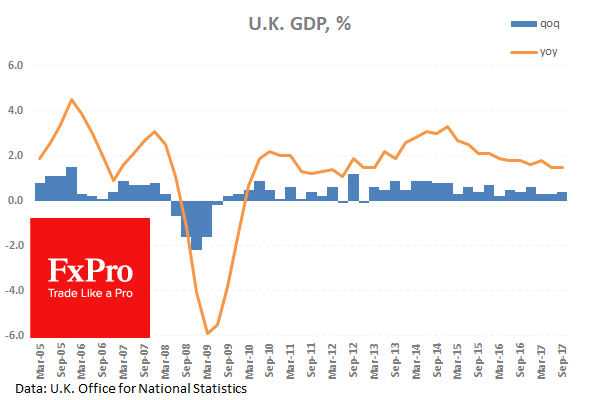 ▸ At 13:30 GMT: the US Bureau of Economic Analysis will release a plethora of economic data. Core Personal Consumption Expenditure – Price Index (MoM) for November is forecast to come in at 0.1% a slight reduction from the previous release of 0.2%. The annualized core rate is forecast at 1.5% a slight increase on the previous release of 1.4%. Personal Income (MoM) for November is forecast unchanged at 0.4% but Personal Spending is forecast to come in at 0.5% compared to the previous 0.3%.
▸ At 13:30 GMT: the US Census Bureau will release Durable Goods Orders & Durable Goods Orders Ex-Transportation for November. Durable Goods are forecast to come in significantly higher than the previous release of -0.8% at 2.0%. Durable Goods Ex-Trans are forecast at lower at 0.5% from the previous release of 0.9%. We can expect USD volatility if the actual release is significantly different from forecast.
▸ At 13:30 GMT: Statistics Canada will release Canadian GDP (MoM) for October. Forecasts are calling for an unchanged release of 0.2%. Any significant deviation form forecast will likely cause CAD volatility