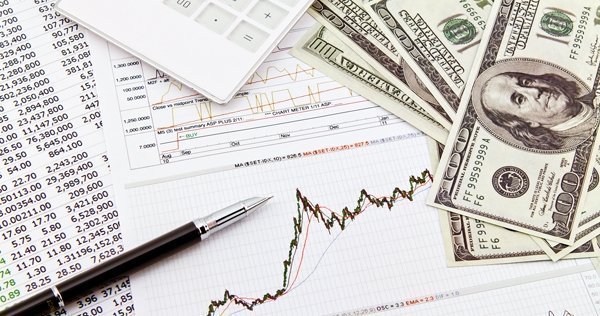 US Dollar weakened further in the first few trading hours of 2018, slipping against most of the other majors, with the exception of the Japanese Yen. Japanese markets do not reopen until Thursday and therefore USDJPY is in a tight range presently. Switzerland is also on a bank holiday today, reopening tomorrow. Caixin Manufacturing PMI (Dec) was out earlier, with a reading of 51.7 v 50.6 expected, from 50.8 prior. The USDCNH pair has been in decline since hitting a low of 6.48953 but is currently off the lows to trade at 6.51463, down -0.40%. With USD under pressure, Commodities are trading higher this morning with Silver up 0.60% to 17.020.
Today, PMI data is being released for many economies. This represents the Purchasing Managers Index, where respondents to the survey are asked to rate the relative level of business conditions. Purchasing Managers are aware of the outlook their company has on market conditions because they have to prepare for the months ahead. Therefore, this is an advance indicator of the health of the economy. A reading above 50 indicates expansion, while a reading below 50 indicates contraction.
German Harmonised Index of Consumer Prices (YoY) (Dec) was released on Friday 29th of December, at 1.6% from the expected 1.4%. The previous reading was 1.8%. EURGBP moved lower after the result to 0.88592.
US Baker Hughes Oil Rig Count data was released on Friday, coming in as expected, unchanged from the previous week, at 747. Oil was largely unchanged after the data in late Friday trading, closing at $60.23.
EURUSD is up 0.11% overnight, trading around 1.20232.
USDJPY is up 0.08% in early session trading, at around 112.689.
GBPUSD is up 0.08%, to trade around 1.35186.
Gold is up 0.45% in early morning trading, at around $1,308.50.
WTI is up 0.50%, trading around $60.62.
Major data releases for today:
At 08.55 GMT, German Markit Manufacturing PMI (Dec) with consensus pointing to an unchanged value of 63.3. Euro pairs could see price movement should there be variation in the data presented.
At 09.00 GMT, Eurozone Markit Manufacturing PMI (Dec) data is expected to be 60.6, unchanged from the previous reading. Last month's number was the highest this decade, showing strength in the economy.
At 09.30 GMT, UK Markit Manufacturing PMI (Dec) is expected at 58.0, with a prior number of 58.2. GBP crosses may experience volatility if the number differs from the expected reading. This data point has returned to levels not seen since December 2013.
At 14:30 GMT, Canadian Markit Manufacturing PMI (Dec) with a consensus of 54.5 and a prior of 54.4. Canadian Dollar pairs may be impacted if there is a deviation from the consensus figure.
At 14:45 GMT, US Markit Manufacturing PMI (Dec) with a consensus of 55.0 expected, unchanged from the previous reading. USD crosses may be impacted by this release.
Major data releases for the week:
Wednesday 3rd at 19:00 GMT: FOMC Meeting Minutes.
Friday 5th at 13:30 GMT: Non-Farm Payrolls (Dec) with 189K expected, from a previous reading of 228K.