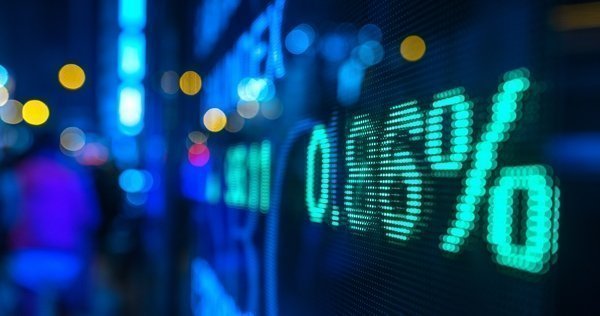 Yesterday's US trading session ended positively with the S&P500 equity index closing at a new record high, while Dow Jones and Nasdaq100 also gained and ended up close to all-time highs. Currency markets were mainly flat during the Asian session, commodity currencies AUD, NZD, and CAD retreated slightly against the U.S. Dollar. At the start of the European session, EUR is trading close to 1.2000 against the U.S. Dollar, while GBP is trading close to 1.3600 level in anticipation of the construction PMI data release, which is scheduled for today and could impact this currency pair to some degree. The geopolitical front is dominated by reports that North Korea will reopen a cross-border communication channel with South Korea, according to officials in Seoul. The proposed communication would aim to establish formal dialogue about sending a North Korean delegation to the PyeongChang Winter Olympics. This is possibly seen as another sign of easing tensions between north and south.
German Markit Manufacturing PMI (Dec) came in unchanged at 63.3, as expected. Eurozone Markit Manufacturing PMI (Dec) data was also unchanged at 60.6, as expected. Last month's number was the highest this decade, showing strength in the economy. EURUSD moved higher on the data from 1.20450 to 1.20776.
UK Markit Manufacturing PMI (Dec) was lower than expected at 56.3 v 58.0, with a previous number of 58.2. EURGBP moved higher from 0.88853 to 0.89180 after the data was released.
Canadian Markit Manufacturing PMI (Dec) came in at 54.7, higher than the consensus of 54.5, and the previous value of 54.4. USDCAD sold off after the release to retest 1.2500.
US Markit Manufacturing PMI (Dec) came in at 55.1, slightly above the consensus, which predicted an unchanged value of 55.0. USDJPY moved lower from 112.264 to 112.093 before recovering.
EURUSD is down 0.20% overnight, trading at around 1.2033.
USDJPY is almost flat 0.02% in early session trading at around 112.30.
GBPUSD is up 0.04% to trade around 1.3595.
Gold is down 0.19% in early morning trading at around $1,315.00.
WTI is up 0.04%, trading around $60.40.
Major data releases for today:
At 08.15 GMT, Swiss Real Retail Sales (YoY) (Nov) is due for release, with the prior number coming in at -3%. CHF pairs will be under scrutiny if the number is wide of the mark.
At 09.00 GMT, Eurozone Unemployment Rate s.a.(Dec) data is expected to be 5.5%, with the previous reading coming in at 5.6%. Unemployment Change (Dec) is also due out at this time, expected to be -12K with a prior of -18K. EUR pairs could see price movement if the data released varies from the consensus.
At 09.30 GMT, UK Construction PMI (Dec) is out and expected at 52.7, with a prior number of 53.1. GBP crosses may experience volatility if the number differs from the expected reading.
At 15:00 GMT, US ISM Prices Paid (Dec) is due out with a consensus of 65.0 expected. The previous reading was 65.5. ISM Manufacturing PMI (Dec) is also out at this time, with an expectation for a number of 58.2 v 58.2 prior. Finally, Construction Spending (MoM) (Nov) is expected at 0.6% from the previous reading of 1.4%. USD crosses could be impacted by the volume of data releases at this time, which may result in turbulent price action.
At 19:00 GMT, Federal Open Market Committee Meeting Minutes will be released. Traders will look for details concerning what was discussed and where the committee is positioned in regard to Interest Rates and forward guidance. Their Positioning may affect USD pairs.