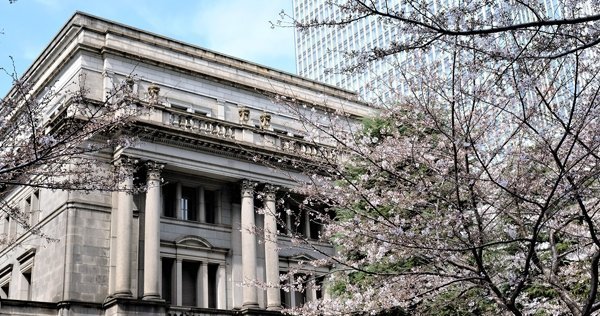 Earlier today the Bank of Japan announced that it would taper its Japanese Government Bond purchases. The 'taper' reduces the size of 10 to 25-year debt from ¥200 billion to ¥190 billion and 25 year bonds from ¥90 billion to ¥80 billion. It's unclear if this will be carried through to the next purchase or if it is a one day only event. Inflation has yet to meet targets and there is no mention of a policy change from the BOJ. Today's reductions are small but had a big impact on USDJPY which fell from 113.153 to a low of 112.493 overnight.
Swiss Consumer Prices Index (YoY) (Dec) was out as expected, unchanged from the previous value of 0.8%. Consumer Price Index (MoM) (Dec) was released at 0.0% v -0.1% expected, from a prior reading of -0.1%. USDCHF was higher from 0.97685 to 0.97831.
Eurozone Business Climate (Dec) was released at 1.66 v an expected 1.51, while the previous number was 1.49. Also at this time, Consumer Confidence (Dec) was as expected, unchanged at 0.5. Industrial Confidence (Dec) was 9.2 v 8.4 expected, while its prior was revised from 8.2 to 8.1. Services Sentiment (Dec) was 18.4 v 16.5 expected, while 16.3 previously was revised up to 16.4. Economic Sentiment Indicator (Dec) was 116.0 v an expected 114.8, from 114.6 previously. EURUSD rallied from 1.19892 to 1.20032 after this data release.
Bank of Canada Business Outlook Survey Indicator data was released at 15:30 GMT and came in at 2.49 v an expected 0.83. Future Sales were 8.0 v 19.0 prior. Data points were positive overall and USDCAD rose to a high of 1.24480 but then fell to a low of 1.24000.
US Consumer Credit Change (Nov) was $27.95B from an expected $19.75B and the prior of $20.52B was revised up to $20.53B. USDJPY moved higher to 113.122 upon release.
EURUSD is down -0.09% overnight, trading around 1.19568.
USDJPY is down -0.35% in the early session trading at around 112.690.
GBPUSD is up 0.04% to trade around 1.35681.
USDCAD is down -0.07%, trading around 1.24100.
Gold is down -0.15% in early morning trading at around $1,318.40.
WTI is up 0.34%, trading around $62.15.
Major data releases for today:
At 06.45 GMT, Swiss Consumer Prices Index (YoY) (Dec) is expected to come in unchanged at 0.8%. Consumer Price Index (MoM) (Dec) will also be released, with a prior reading of 1.5%. Swiss Franc pairs may see price movement if the data released varies from the consensus.
At 07:00 GMT, German Trade Balance s.a. (Nov) is expected to be 20.9B from a previous 19.9B. Exports (MoM) (Nov) are expected at 1.2% from -0.4% previously. Imports (MoM) (Nov) are expected at 0.8% from 1.8% prior. Current Account n.s.a. (Nov) is expected at 25.5B v a prior reading of 18.1B. EUR pairs may react to this data.
At 08:00 GMT, ECB Non-monetary policy's meeting will take place. Any headlines from this meeting will be scrutinised for advance notice of policy decisions.
At 08:00 GMT, Swiss Real Retail Sales (YoY) (Nov) will come out. The consensus is -2.5% and the previous number was -3.0%.
At 10:00 GMT, Eurozone Unemployment Rate (Nov) is expected at 8.7% v a prior of 8.8%. Euro pairs could experience movement if the data differs from the consensus.
At 13:15 GMT, Canadian Housing Starts s.a (YoY) (Dec) is expected at 212.5K from a prior of 252.2K. CAD pairs will be exposed to this data release.
At 15:00 GMT, US FOMC Member Kashkari will be speaking, which may affect USD crosses, stocks, commodities and bonds.