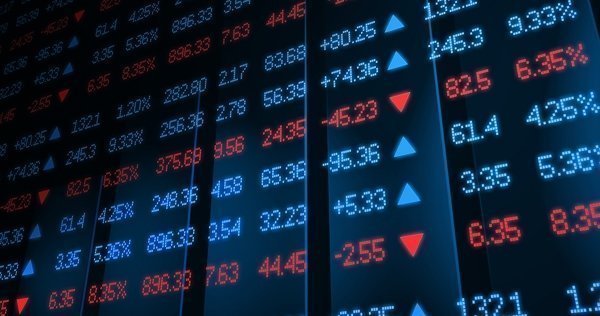 The Economic calendar for today is very light, with main events in focus for the European trading session concentrating around German PPI and UK Retail Sales data. Asian equity markets were positive, pointing to a sixth week of gains. The U.S. Dollar Index declined overnight, trading very close to the psychologically important 90.00 level, which represents a four-monthly low. Precious metals rebounded, with Gold trading close to $1330 and Silver close to $17.00. WTI Crude dipped lower after the inventories data published yesterday, which showed larger than expected drawdown but a rise in U.S. production. WTI Crude is trading close to $63.00 after retesting the highest level in more than three years prior to the data release. Apart from the economic data, market participants are looking forward to the 48th World Economic Forum Annual Meeting, which is scheduled for next week and will take place in Davos, Switzerland from 23rd until 26th January.
US Building Permits (MoM) (Dec) was released to show 1.302M v the consensus of 1.290M, from 1.298M previously. Housing Starts Change (Dec) was also released at the same time, coming in at -8.2% v an expected 1.7%, from 3.3% prior. Housing Starts (MoM) (Dec) showed 1.192M v an expected 1.275M, from a prior of 1.299M. Building Permits Change (Dec) showed-0.1% v an expected -1.0%, from -1.0% previously. Initial Jobless Claims (Jan 12) showed 220K v an expected 250K, from 261K previously. Continuing Jobless claims (Jan 5) showed 1.952M v an expected 1.900M, from 1.876M previously. Philadelphia Fed Manufacturing Survey (Jan) showed 22.2 v an expected 25.0, from a prior of 27.9. USD crosses and US Equity markets both reacted in a very limited way after the announcements.
ECB's Executive Board member, Benoit Coeure, spoke at the conclusion of a panel on 'A post-crisis agenda for the euro area and Germany: which way forward?', at a joint conference of the IMF and Deutsche Bundesbank "Germany – Current Economic Policy Debates" in Frankfurt, Germany. During the speech, he mentioned that "Eurozone is in expansion, no longer in recovery". Also, that "Most countries in Euro area need to rebuild fiscal buffers". The German DAX equity index initially spiked higher, to the closely watched 13300 level.
US Weekly Crude Oil Inventories were released yesterday at 16.00 BST, a day later than normal due to the market trading holiday in the U.S. on Monday 15th January for Martin Luther King Jr. Day. Weekly inventories came in at -6.861M, which was a much larger drawdown than the expected -3.588M, from a previous value of -4.948M. Other data released at the same time showed inventories for Gasoline were at 3.620M, Distillate at -3.887M, Cushing at -4.184M and Production at 258K bpd. The EIA Crude Oil Stockpiles report is a weekly measure of the change in the number of barrels in stock of crude oil and its derivates and is released by the Energy Information Administration. This report tends to generate large price volatility, as oil prices impact worldwide economies, with the most affected being WTI and Brent Crude futures and commodity-related currencies such as the Canadian dollar. Both WTI and Brent crude futures reacted positively to the published figure, initially rallying from the pre-release intraday lows of $63.50 for WTI and $68.87 for Brent Crude futures. The Canadian dollar also showed some strength, which was clearly visible in USDCAD currency pair which pulled back from the pre-release high of 1.2485.
New Zealand Business NZ PMI (Dec) came in at 51.2. The previous release indicated a PMI of 57.7. The NZDUSD currency pair subsequently traded in a tight range with a 0.7309 high and 0.7282 low.
EURUSD is up overnight, trading around 1.2250.
USDJPY is down in early session trading at around 110.80.
GBPUSD is up to trade around 1.3900.
USDCAD is down, trading around 1.2420.
Gold is up in early morning trading at around $1,332.65.
WTI is down this morning, trading around $63.00
Major data releases for today:
At 07.00 GMT, German Producer Price Index is scheduled for release by the Statistisches Bundesamt Deutschland. It measures the average changes in prices in the German primary markets. Changes in the PPI are widely followed as an indicator of commodity inflation. The consensus is for 2.3% from 2.5% previously. Markets that could be impacted by this number are Euro currency crosses and German Equities.
At 09.30 GMT, UK Retail Sales are scheduled for release by the Office for National Statistics. It measures the total receipts of retail stores. Monthly percent changes reflect the rate of change of such sales. Changes in Retail Sales are widely followed as an indicator of consumer spending. The consensus for Retail Sales (YoY) (Dec) figure is 3.0%, from 1.6% previously. Markets that could be impacted by this number are GBP currency crosses and UK Equities. Generally speaking, a high reading is seen as positive, or bullish for the GBP, while a low reading is seen as negative or bearish.
At 18.00 GMT, The Baker Hughes Rig Count is scheduled for release. This is an important business barometer for the drilling industry and its suppliers. When drilling rigs are active, they consume products and services produced by the oil service industry. The active rig count acts as a leading indicator of demand for products used in drilling, completing, producing and processing hydrocarbons. This particular case represents the number of rigs drilling exclusively for oil. The previously published number was 752.