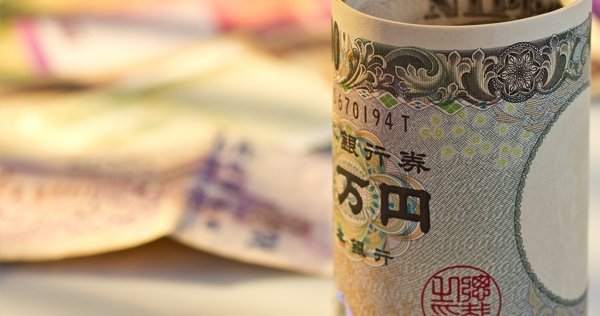 The Bank of Japan Interest Rate Decision was as expected and left unchanged at -0.1%. The Japanese 10-Year JGB yield target is around zero percent. JGB purchase remains at current pace to ensure holdings increase to around ¥80 Trillion a year. The BOJ raised its expectations on inflation in the quarterly report and extended the deadline for loan programmes aimed at boosting growth potential by 1 year. The Economy is expected to expand moderately. The BOJ will maintain QQE with yield curve control for as long as needed to stably hit 2% inflation. Risks remained roughly balanced and price risks tilted to the downside. Inflation is likely to continue to increase towards 2%, reaching it by around 2019/20. Also released was the All Industry Activity Index (MoM) (Nov), which came in at 1.0% v 0.9% expected, from 0.3% previously. BOJ Governor Kuroda made the comment that there was 'No need to adjust yield curve control (YCC) simply due to rise in inflation expectations'.
In China news, it was reported that the country is considering more Tax cuts to sustain economic recovery. This was in response to earlier reports that the Chinese commerce ministry was expressing strong dissatisfaction regarding US tariffs of 30% on solar imports and washing machines. It said the US decision further deteriorates the global trade environment and hopes the US will refrain from using trade remedy measures, but China will resolutely safeguard its own interests. The head of the Trade Remedy and Investigation Bureau from the Chinese commerce ministry says that "China will work with other WTO members to resolutely defend its legitimate interests in response to the erroneous US decision'.
South Korea has responded to the US trade tariffs by saying they will look to reinstate tariffs on US goods and services. South Korea's Trade Minister said that the 'latest safeguard measures are in violation to WTO rules' and that 'the government will actively respond to the spread of protectionist measures to defend national interests'. Samsung and LG sell between 2.5 to 3 million washing machines per year in the US.
The US Chicago FED National Activity Index (Dec) was released, with the number coming in at 0.27. The consensus was for 0.44 from 0.15 previously, which was revised down to 0.11. USDJPY rallied briefly in the midst of a move lower when the data was released.
EURUSD is down -0.11% overnight, trading around 1.22485.
USDJPY is up 0.18% in early session trading at around 111.125.
GBPUSD is down -0.08% to trade around 1.39753.
USDCAD is up 0.13%, trading around 1.24577.
Gold is up 0.22% in early morning trading at around $1,336.81.
WTI is up 0.08% this morning, trading around $64.00.
Major data releases for today:
At 09:30 GMT, Public Sector Net Borrowing (Dec) is expected to come in at £4.200B from £8.118B previously. GBP traders will be closely following this data release.
At 10:00 GMT, Eurozone ZEW Survey – Current Situation (Jan) is expected to be 29.7, with a previous reading of 29.0. German ZEW Survey – Economic Sentiment (Jan) is expected to be 17.9, with a previous reading of 17.4. German ZEW Survey – Current Situation (Jan) is expected to be 89.7 from 89.3 prior.
At 15:00 GMT, Eurozone Consumer Confidence (Jan) is expected at 0.6 from 0.5 previously. EUR pairs and Eurozone assets could be influenced by this data release.
At 23:50 GMT, Japanese Adjusted Merchandise Trade Balance (Dec) will be released and is expected to be ¥261.7B v ¥364.1B previously. Merchandise Trade Balance Total (Dec) is expected to be ¥520.0B with a prior of ¥113.4B. Exports (YoY) (Dec) are expected at 10.1% from 16.2% previously. Imports (YoY) (Dec) is expected to be 12.3%, with a prior reading of 17.2%. JPY crosses may be heavily traded as a result of this data.