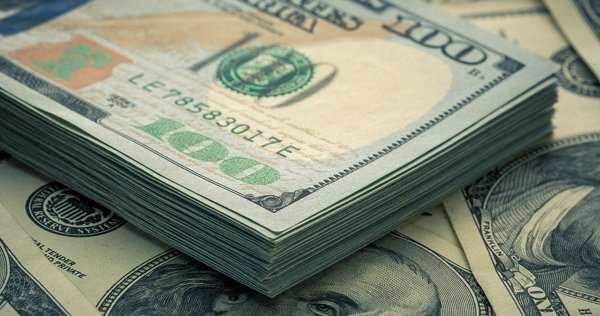 Markets have had a volatile session this week thanks to various US officials and yesterday was no exception, with President Trump speaking in Davos. He made comments about the TPP, saying he would do a deal if it was 'substantially' better. On NAFTA he said he may terminate or may not and that they were still trying to renegotiate it. On Brexit Trump and May want a US-UK trade deal as soon as possible. Perhaps his most important comments were on the US dollar when he said he wanted to see a strong dollar. He said that Treasury Secretary Mnuchin's comments were taken out of context. Mnuchin said that a softer dollar would benefit exports in the short term, but that in the long-term, the dollar would strengthen. "The dollar is going to get stronger and stronger, and ultimately I want to see a strong dollar," Trump said. This had an impact on the Dollar with EURUSD falling back from the 1.25000 area to 1.23636 and USDJPY rising from 108.545 to 109.695.
German IFO – Current Assessment (Jan) was 127.7 v an expected 125.4, from 125.4 previously, which was revised up to 125.5. IFO – Business Climate (Jan) was 117.6 v an expected 117.1, from 117.2 previously. IFO – Expectations (Jan) was 108.4 v an expected 109.4, from 109.5 prior, revised to 109.4. EURUSD moved higher from 1.23962 to 1.24331 after the data.
The ECB Interest Rate Decision was as expected, left unchanged at 0%. The ECB Deposit Rate Decision, also released at this time, was left unchanged at -0.4%. During the ECB Press Conference at 13:30 GMT, ECB President Draghi was asked questions on monetary policy, saying that there were additional concerns over unwanted tightening of US FED policy as well as international relations. On the Euro, he said that markets should ask whether FX movement comes from a stronger economy, statements or monetary policy elsewhere. EUR has strengthened also on comments by 'someone else'. On rate hikes, he said that 'based on today's data little chance at all that ECB interest rates will be raised this year'. For the Governing Council, the impact on inflation is always the main concern and the commitment to the inflation target remains firmer than ever. 'We can't yet declare victory'. He also said that there hasn't been much of a change since October and therefore the statement was unchanged. He was firm that monetary policy would remain accommodative well past QE ending, as per ECB statements. The EURUSD rallied from 1.24000 to a high of 1.25372 on the back of Draghi's comments.
Canadian Retail Sales Ex-Autos (MoM) (Nov) was 1.6% v an expected 0.8%, from 0.8% previously. Retail Sales (MoM) (Nov) was 0.2% v an expected 0.7%, from 1.5% previously, which was revised up to 1.6%. USDCAD sold off to 1.22811 after this release.
US New Home Sales (MoM) (Nov) was 0.625M v an expected 0.679M, from 0.733M previously, revised down to 0.689M. New Home Sales Change (MoM) (Nov) was -9.3% v an expected -7.9%, from 17.5% previously, which was revised down to 15.0%.
EURUSD is up 0.45% overnight, trading around 1.24478.
USDJPY is down -0.18% in early session trading at around 109.208.
GBPUSD is up 0.53% to trade around 1.42130.
USDCAD is down -0.28%, trading around 1.23413.
Gold is up 0.44% in early morning trading at around $1,353.90.
WTI is up 0.25% this morning, trading around $65.40.
Major data releases for today:
At 09:30 GMT, UK Gross Domestic Product (QoQ) (Q4) is expected to come in unchanged at 0.4%. Gross Domestic Product (YoY) (Q4) is expected at 1.4% v 1.7% previously. GBP crosses could see a spike in volatility should the actual data differ from the expected consensus.
At 13:30 GMT, Canadian Consumer Price Index (MoM) (Dec) is expected to be -0.3% from 0.3% previously. BOC Consumer Price Index Core (YoY) (Dec) is expected to be 1.5% from 1.3% previously. BOC Consumer Price Index Core (MoM) (Dec) is expected at -0.6% v a prior -0.1%. Consumer Price Index (YoY) (Dec) is expected to be 1.9% from 2.1% previously. CAD crosses could be affected by this release.
At 13:30 GMT, US GDP Annualized (Q4) is expected to be 3.0% from 3.2% previously. GDP Price Index (Q4) is expected to be 2.35% from 2.1% previously. Durable Goods Orders Ex-Transportation is expected to come in at 0.5%, from -0.1% previously. Durable Goods Orders (Dec) is expected at 0.8% v 1.3% previously. USD crosses may be heavily traded as a result of this data.
At 14:00 GMT, Bank of England Governor Carney and Bank of Japan Governor Kuroda will sit on a panel discussion entitled 'Global Economic Outlook' in Davos. The panel will discuss topics on QE and monetary policy paths, addressing low productivity in a high-tech world and managing climate change risk in economic planning.
At 18:00 GMT, Baker Hughes US Rig Count numbers will be released. The prior number last Friday showed that there were 747 Oil rigs in operation. WTI traders will be paying close attention to this number as they look to the week ahead.