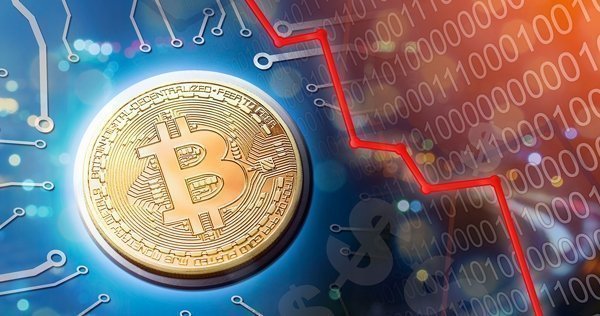 Stock indexes are experiencing record declines after Monday's market-wide bloodbath, with Asian indexes having lost more than 10% over the last few days. Traditionally, the cryptocurrency market often exceeds stock exchange dynamics and is also, now, in decline.
According to CoinMarketCap, Bitcoin lost roughly 24% in the last 24 hours, now trading at around $6,200. Drawdown experienced by other altcoins has reached 30%.
Negative news and stop-outs seem only to strengthen this trend, which is magnified by risk-averse investors exiting the markets.
Profit taking was maximised by automated trading processes as investors ignored fundamental economic indicators. It's possible that today we observe market reflexivity, as described by Soros years ago. It is also possible that the next few days see a significant sell-off in the cryptocurrency market.
The community seems to agree that this downward trend will continue until March, at which point we could see the beginnings of a gradual correction. Traders, however, should keep in mind that the community generally tends to believe in a bright future for the cryptocurrencies, which may be what causes this delay in further growth.