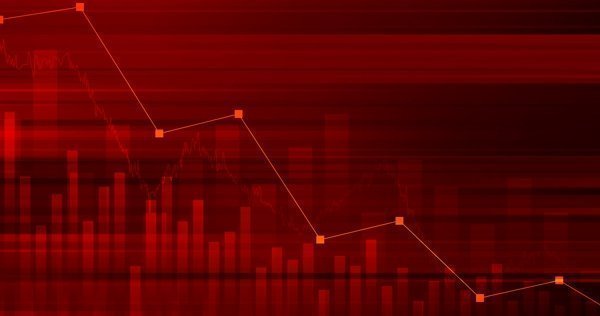 Since our report yesterday, FTSE 100 has fallen sharply amid a global equity rout. Given the sharp declines, it is worthwhile reviewing the technical picture again today.
The UK's FTSE 100 share index fell as much as 3.5% following dramatic sell-offs across the US and Asia, sparked by worries about inflation and rising bond yields. The catalyst for the global equity market decline was a steep rise in US bond yields after data showing US wage growth at its fastest pace since 2009.
The drop in the FTSE 100 would appear to be a capitulation that may occur at a low as the index dipped sharply but found intraday support at the 2013 highs of 6900. However, any bounce could be short-lived if global sentiment turns bearish again.
In the weekly timeframe, FTSE 100 broke sharply through the critical 7300 level identified yesterday. The index has found support near the 38.2% Fibonacci and horizontal trend line at 6900. FTSE 100 would need to recapture the 7300 level again by the end of the week in order to see a continued bullish move to new highs. While below this level, continued declines or a period of consolidation is possible.
In the daily timeframe, any bounce in the FTSE 100 index will find resistance at 7200 and then 7300. If the 7300 level is rejected, then previous support will be confirmed as resistance and further downside movement may be on the cards. Therefore, it is important for the index to trade back above the 7300 region on a daily closing basis before assuming a longer term bullish bias. On the flip-side, any continued downside move will find support at 7100 and then 6900.