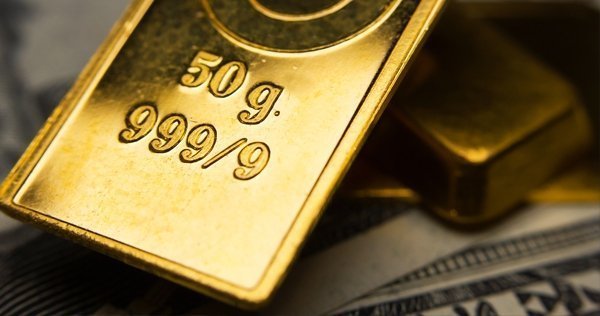 Gold dropped more than 1% to its lowest in over three weeks on Tuesday, as a big recovery in the U.S. stock markets exerted downward pressure on the safe haven precious metal. Today's trade saw some dip buying in the yellow metal and prices recovered 0.3%, but it remains to be seen if the rebound can be sustained. It was notable that gold did not perform well when stocks were plummeting but then declined readily on Tuesday's sharp rally. This may indicate that gold could decline further as the stock market rallies. Moreover, strength is the US Dollar will continue to weigh on gold prices, as will expectations of higher interest rates which make gold a less attractive investment.
On the weekly chart, XAUUSD reversed from a critical level at the confluence of a neckline of an inverted head and shoulders pattern, 38.2% Fibonacci retracement of the entire move from highs of 2011 to lows of 2015 and resistance trend line from May 2016. This resulted in a weekly red candle and a second down week is now a possibility.
On the 4-hourly chart, XAUUSD has formed a head and shoulders pattern which gives a measured downside target to near 1305, where major horizontal support can be found. Prior to that, immediate support at 1325 will need to be broken followed by 1320. To the upside, 1334 will need to be broken to resume a bullish move, with the next level of resistance at 1340 on the January trend line.