The cryptocurrency market has remained relatively stable. According to CoinMarketCap, the total market capitalisation has gone up by almost $120 billion (42%) from Tuesday lows, with Bitcoin trading around $8,000 and Ethereum near $800. The market seems to be waiting for new triggers, with the exception of Bitcoin Cash, that's been adding more than 25% a day.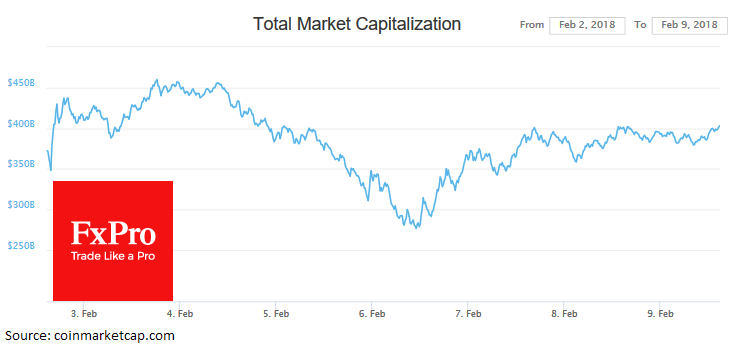 During this week, we've witnessed a classic example a pump with Ecoin, the price of which suddenly began to rise from $6 to $290, claiming the 20th spot in terms of capitalisation, before violently collapsing to $3.
The pump and dump scheme has long been used to inflate the prices of stocks and bonds before a big player sells the asset, causing its price to collapse. The Ecoin event, as well as others like it, cause much scepticism among traditional investors, who question the cryptocurrency market's often unjustified volatility.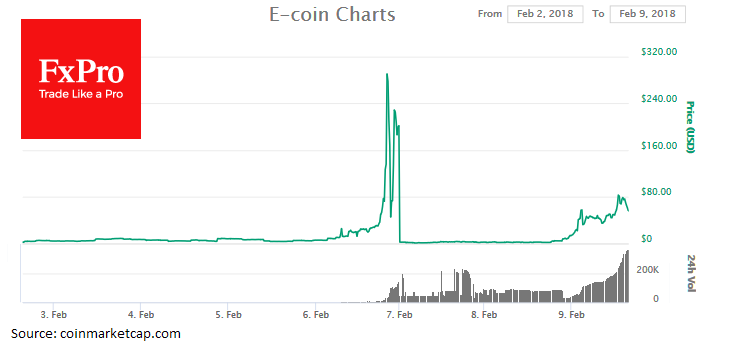 Investors in cryptocurrencies are either hodlers or sellers, the first of which believe that the market has bright prospects and aim at buying at low prices, which has nonetheless happened only to a small extent in January.
Sellers are also observed to sell during price spikes, with some investors hoping for a continuation of last year's rapid market growth. That this hasn't occurred yet has led to general disappointment in the market, which has so far failed to recover after the devastating waves of correction experienced since the beginning of 2018.