The dollar is down 2.2% since the start of this week in what's come to be the currency's worst performance in two years, with USDX falling to 88.15 in a new three-year low. Strong macroeconomic indicators have triggered expectations that the ECB and the Bank of Japan, the second and third most important central banks in the world respectively, will soon start normalisation. Once again, EURUSD surpassed the 1.2500 mark, up by 2.5%, while USDJPY fell by 3% to 105.50 since the beginning of this week, with the dollar in decline against both the yen and the euro.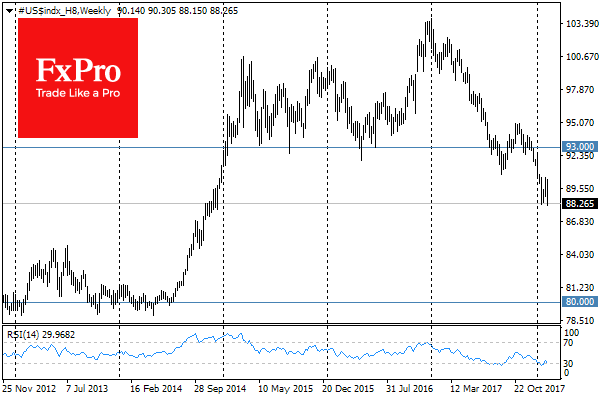 In all, the dollar is falling despite the rate hike and expectations for further increases in March, while the yen and the euro are on the rise in spite of the continuous pressure put on rates by the respective central banks. This, however, shouldn't come as a surprise. The dollar rally had begun in the second half of 2014, more than a year prior to the rate hike and two years before the beginning of a systematic policy tightening. It is possible, then, that we now get to see a similar situation with the euro and the yen in a rally for a year or two before policy tightening.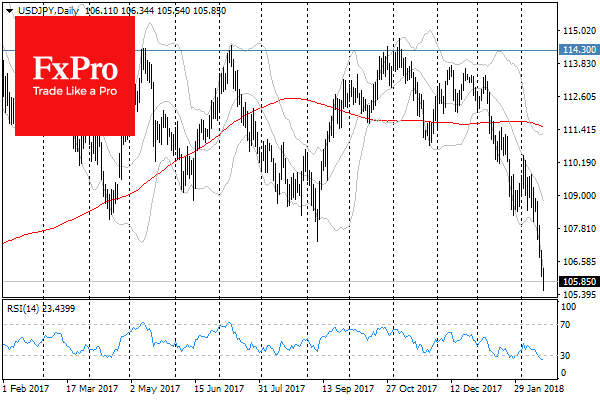 However, we should not completely ignore the recent stock exchange collapse, as shares still haven't recovered in full, albeit following a positive trend. Perhaps the most important lesson for investors is that the current seeming equilibrium in the stock markets should not be taken for granted, as encouraging growth may turn into a rapid decline in no time.