The U.S. currency continues to register gains this week, having so far recovered two thirds of last week's losses. EURUSD is currently trading near 1.2330, while USDJPY has gone up to 107.70, hinting at limited demand for safe havens.
With emerging markets and commodities generally stable, dollar growth does not seem to derive from economic growth fears. Yet, concerns about the U.S. budget deficit, coupled with potential rate hikes, suggest challenges in the dollar's future.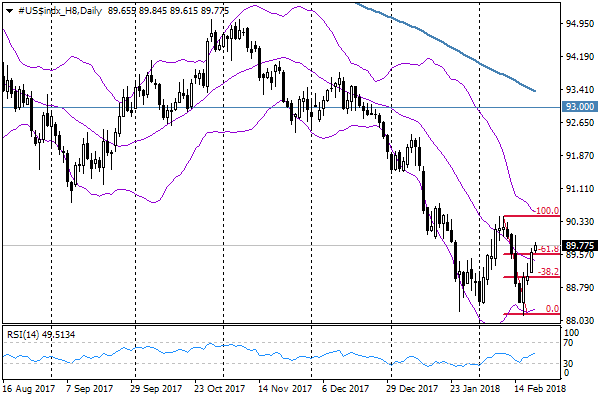 Nonetheless, the short-term reaction of investors to government debt increase seems to be helping the currency. At this week's debt auctions, the United States are expected to attract an unprecedented volume exceeding a quarter of a trillion dollars. As investors in the foreign exchange market need to purchase dollars before investing in bonds, the risks and proportions of securities in portfolios will most likely return to desired levels following a January rally that saw shares weight increase.
Abnormal volumes in auctions can explain the challenges in stock gains we've observed since the beginning of February, as the stock market was clearly overheated, with the U.S. Treasury providing an unusually large supply of securities, indirectly providing demand for the dollar.
Yesterday, the U.S. Treasury sold $179 billion of short-term securities. Yields rose while the Bid-to-Cover (BtC) ratio fell, registering new multiyear highs nonetheless.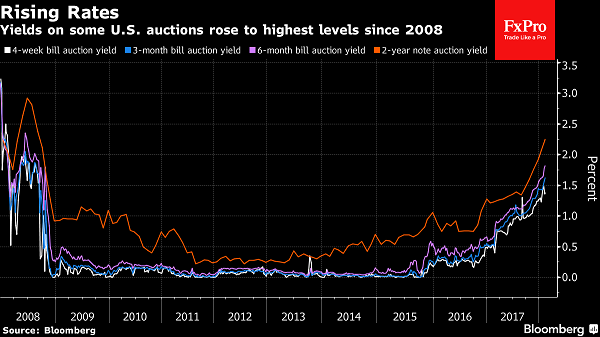 On the one hand, the rise in yields may be seen to reflect market expectations for an early increase in rate hikes. Conversely, though, the BtC ratio drop gives evidence that the markets are not in a hurry to buy U.S. Treasury Bills and Notes. Once the Treasury's activities return to normal, it could be much more difficult for the dollar to maintain its current growth pace.