Wednesday morning saw stocks predominantly in the red, as Powell's recent comments seem to have pushed the USD higher and led to a sell-off of risky assets. Yesterday, the Fed's new chairman said that strong economic data is fuelling confidence in accelerating inflation, which could force the Central Bank to restrain the economy to prevent it from overheating. This quite hawkish stance contrasts with the positions maintained by Yellen, who had a more cautious approach to monetary policy and constantly reminded of the possibility that the Fed slows down the pace of normalization.
Powell's speech in Congress yesterday also added pressure on commodities and shares, with high rates seen as headwind. What markets fear is a tight monetary policy, coupled with disappointing macroeconomic reports. Unfortunately, the impact of Powell's speech was strengthened by weak macroeconomic reports from the U.S., China and Japan.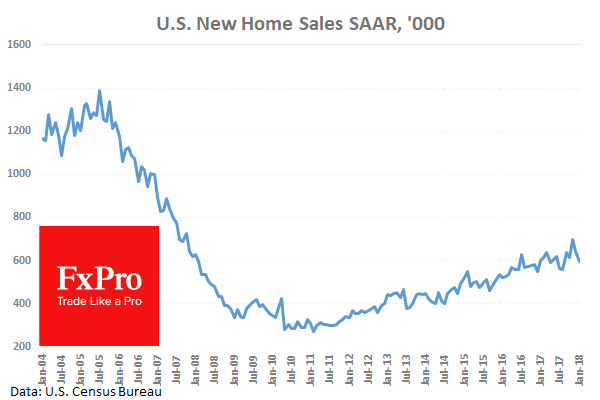 On Monday, we saw a 7.8% drop in the New Home Sales in the U.S. for January, following the December decline of 7.6%. Yesterday, Durable Goods Orders for January came at 3.7% lower. These indicators, which often reflect household and business economic confidence, were not the only releases to come in below expectations, hinting at a potential decline in growth momentum in the U.S. economy.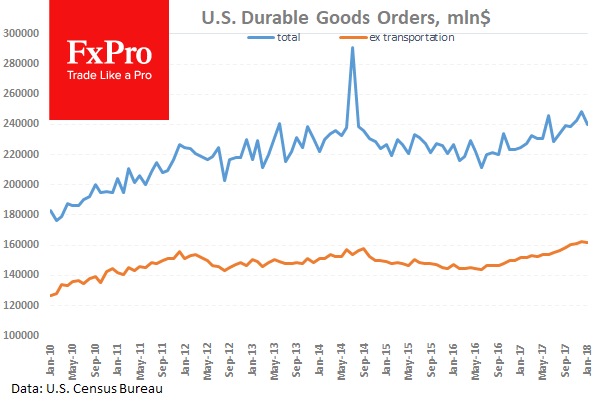 This morning, more weak data came in from Asia. Industrial production in Japan for the month of January saw a decline of 6.6%, the sharpest drop since the 2011 period marked by the devastating earthquake and tsunami. Yet, investors were even more concerned about the drop in China PMI indices, with the Manufacturing PMI index falling from 51.3 to 50.3.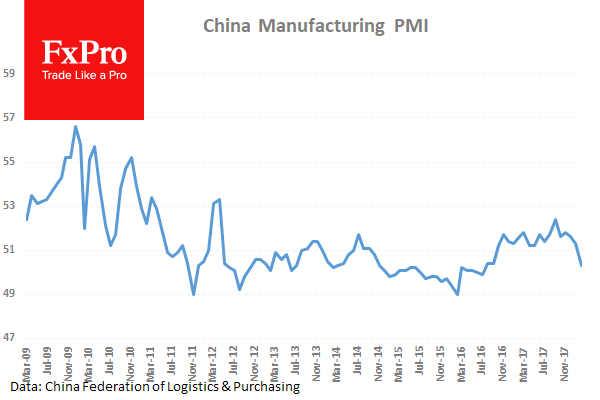 This situation raises doubts regarding global growth sustainability and demand. This caused the dollar index to return to February highs, with EURUSD falling by 1.1% to 1.2200. The S&P500 index lost 1.3%, Japan's Nikkei225 fell by 1.4% this morning, while Brent lost more than $1, trading at around $66.20.