The latest data from the U.S. regarding jobs and income exceeded expectations, boosting the markets after a weak start this week. Following the release, the S&P500 index went up, while the USD reversed downwards.
Weekly Initial Unemployment Claims in the U.S. fell to 210K, renewing 40 year lows once more. Continued Claims is also at low levels last seen in the mid-1970s.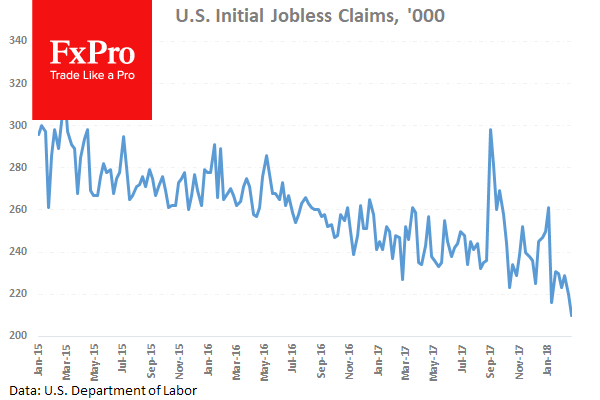 Markets have also been affected by solid data regarding Personal Income and outlays in the United States. Disposable Personal Income went up by 0.9% in January, the highest it has in a year. Outlays went up by 0.2% in January, an increase that was expected and was not received as particularly bad news.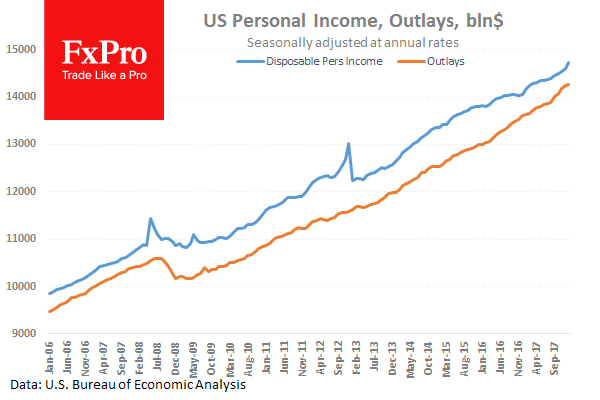 Savings to Income ratio, which had been in decline for the most part of last year, reaching a pre-crisis low of 2.5% in December, grew to 3.2%. Low savings is often considered a bad signal for the economy, pointing to possible growth challenges, which makes the jump to 3.2% quite a good signal for the markets.