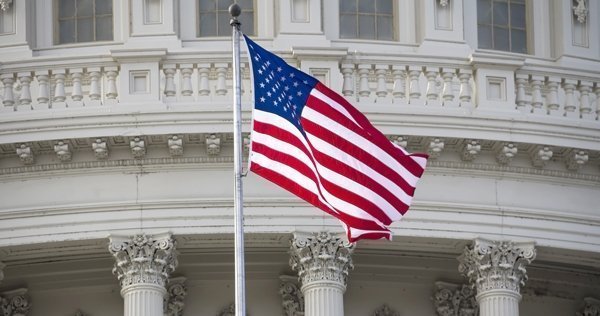 The US Steel and Aluminium Tariffs remain centre stage today, as over 100 Republican Lawmakers signed a letter sent to the President expressing concern about the proposals. The White House is in the process of formalizing the tariffs, with the President expected to sign as early as Thursday evening and the tariffs coming into effect in 15 to 30 days. One ray of light comes in the form of reports that suggest a clause could exempt Canada and Mexico from the tariffs and that the exemption may also be extended to other key allied nations. Markets rallied yesterday, as traders bought the dip, following the plunge associated with the resignation of Chief Advisor Gary Cohn in opposition to the tariffs.
Eurozone Gross Domestic Product s.a. (QoQ) (Q4) was as expected, unchanged at 0.6%. Gross Domestic Product s.a. (YoY) (Q4) was also as expected, unchanged at 2.7%. This data release caused the EURUSD pair to move higher from 1.24208 to 1.24445. The QoQ number has been holding steady around 0.6% since 2017, showing stable growth across the Eurozone.
US ADP Employment Change (Feb) was 235K v an expected 195K, from 234K previously, which was revised up to 244K. This data point had been holding steady at around the 200 mark for much of 2017, with extremes at 300 above and 130 below over the course of the year. The data has remained above 100 since November of 2011, showing that the US jobs market is robust and performing steadily. The current result beats expectations and is largely in-line with the January result, showing a revision higher. USDJPY moved higher from 105.806 to 105.982 after this data was published.
US Fed's William Dudley spoke about the economic impact of the 2017 hurricanes, in San Juan. Audience questions followed and he commented on the current trade issues saying that trade barriers impede the focus on comparative advantage.
US Trade Balance (Jan) was $-56.6B v an expected $-55.1B, from a previous $-53.1B, which was revised up to $-53.9B. Unit Labor Costs (Q4) was 2.5% v an expected 2.1%, against a prior reading of 2.0%. Nonfarm Productivity (Q4) was 0.0% v an expected -0.1%, from -0.1% previously. The US Trade Balance is what much of the current global market uncertainty is based around. While this number is not generally a market mover, it will be watched for a change in trend if new trade policies are implemented. This data is then viewed over a longer period of time with any one data point largely irrelevant. The reaction to this data today was for USDJPY to slip lower to 105.786.
The Bank of Canada Rate Statement was released along with the Interest Rate Decision, remaining unchanged, as expected, at 1.25%. The statement was largely in line with expectations: higher rates likely warranted over time, but some continued policy accommodation will likely be needed to keep economy close to potential and inflation on target. Trade developments are an important and growing source of uncertainty but global growth is solid and broad-based. The core inflation measures have edged up, which is consistent with an economy operating near capacity. Wage growth has been firm but lower than typical in an economy with no labour market slack. USDCAD moved higher from 1.29035 to reach 1.30000 resistance.
US Consumer Credit Change (Jan) was $13.91B v an expected $17.90B, against a previous $18.45B, which was revised up to $19.21B. This data showed a drop in the amount of consumer credit outstanding, suggesting a slower rate of spending, with credit card spending up only 0.8% from 7.2% in December. Loans rose 5.6% in January, following an increase in December. This can be explained do to the surge in credit following a severe hurricane season, where property had to be replaced and repaired.
EURUSD is down -0.09% overnight, trading around 1.24000.
USDJPY is down -0.07% in early session trading at around 105.987.
GBPUSD is down -0.04% this morning, trading around 1.38882.
USDCAD is down -0.14%, trading around 1.28924.
Gold is up 0.19% in early morning trading at around $1,328.00.
WTI is down -0.23% this morning, trading around $61.12.