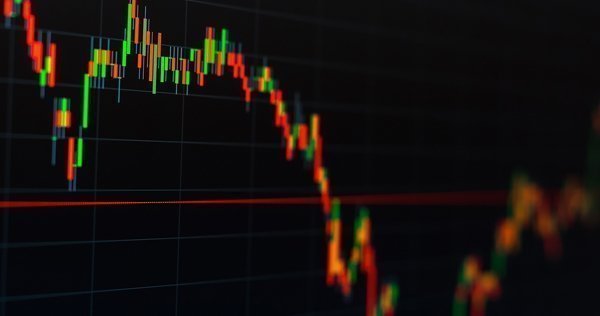 The EURUSD pair has managed to find support and resistance at previously broken trend lines and has pulled back to the 1.23000 level, forming what looks to be wedge across it. This can happen around important levels as sellers and buyers battle for control. The wedge can be a continuation pattern but can also cause a reversal. Until price breaks the pattern and points out its intentions patience is required to avoid being caught in a position against the move. US Consumer Price Index data later today, at 12:30 GMT, is a possible trigger for a breakout. The resistance trend line is found at 1.23492 currently, with the 1.23759 level beyond. The previously broken trend line is found at 1.24380, with the 1.24593 level above. Recent highs are found at 1.25549.
Support is found at the pattern bottom (1.23037). On the 4-Hour chart, the moving averages are quite flat, suggesting that price is building energy for a break out at some point in the future. The 200-period MA is at 1.22993, with the 1.22960 level close by. Further support is found at 1.22400 and 1.22141, with the 1.21640 beyond.
This pair is moving higher after finding support at the rising blue trend line at 144.842. Support can be seen at the 200 DMA at 148.365, with 146.885 below. The supportive trend line is found at 145.213, with the 144.000 area underneath. A drop below this area would see price move towards 141.216.
Resistance at the 50 and 100 DMAs is found around 149.816 on the daily chart. The 150.178 level is reinforcing the rising red trend line at 150.537. The next key resistance level comes at 153.000, with 154.568 on the way to the broken trend line at 155.500. The 2018 highs are located at 156.597.