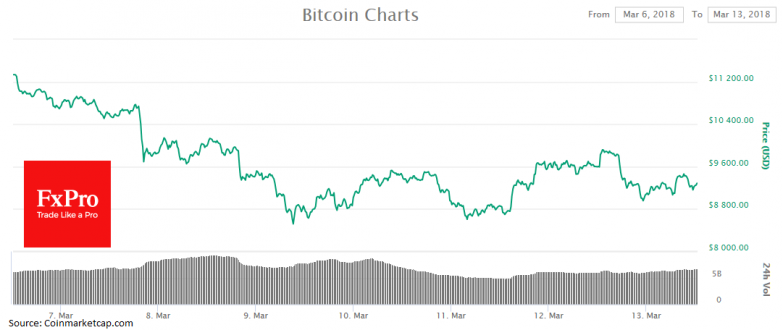 Bitcoin price has not recovered yet, with the cryptocurrency currently under further decline, now trading between $8800-$9900. The crypto market seems depressed, despite Wall Street analyst Thomas Lee's Bitcoin Mystery Index giving a buy signal.
The cryptocurrency market capitalisation is now struggling to surpass $400 billion, which begins to emerge as a new short-term resistance level.

At the beginning of March, Germany declared Bitcoin as legal tender. Contrary to market expectations, this news did not have a positive impact on its price, mainly due to Germany not being a key player in the crypto industry. On the other hand, however, Germany became the first EU country to legalise the cryptocurrency, and other countries could soon follow in its steps.
Big players in the crypto industry such as China and Japan have intensified their efforts to strengthen local regulation, with Japan planning to urge G20 to take steps in order to protect consumers from the risks of crypto trading and prevent the use of cryptocurrencies for money laundering.
Among altcoins, NEM is the only one registering gains, up more than 21% in the last 24 hours, a rally which started with Coincheck refunds. Payments are made at the rate of $0.83, fixed at the moment of the attack. Since then, the rate has decreased twofold.
CBOE Bitcoin futures expire this Wednesday, which could cause further volatility on the crypto market. For the time being, the bearish trend continues.