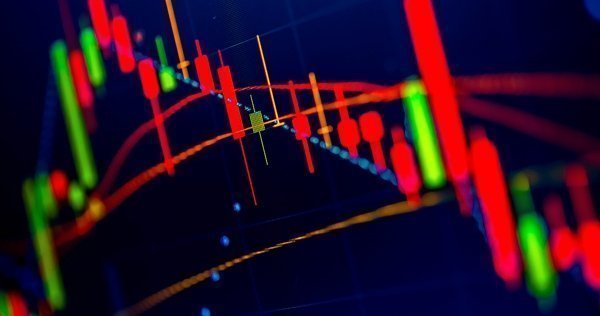 The US Tech Index took most of the hit yesterday, creating a gap down and forming an Island reversal pattern, shown as the pink shaded area on the chart. This is a bearish development and may signal a move down towards the February lows. However, there is hope for bulls, as the recovery from those lows was strong enough to reach new all-time highs. The index seems to have difficulty holding above 7000 and for bulls to take control they will need to achieve this. The trend line break sparked the initial move lower at that level. Resistance comes in at the January high of 7037.10 and the February high of 7182.70.
The 50-Day MA at 6800.00 stopped the fall yesterday but this is now route 1 for bears to drive the price lower. Support can be found at 6648.8, as the last lower high, followed by the 100 DMA at 6615.36. The 6526.30 level is found below, with trend line support at 6388.60, backed by the 6380.80 level. The 200 DMA is located at 6302.10, with recent lows at 6164.10.
The EURGBP pair has fallen through the support of a descending trend line. This is unusual and indicates a push lower to find support. The pair was affected by headlines yesterday, as the EU and UK agreed on a transition document to maintain the status quo until 2020. This led to a recovery in price, from the low at 0.87447, back to test 0.88000 as the breakdown level. This morning price has fallen to 0.87799, which creates a higher low. The trend lines have been tested and are weak at present, as traders position themselves ahead of UK CPI data and Eurozone ZEW Survey results.
Resistance above can be found at 0.88084, with the 100-period MA at 0.88198. There is stronger resistance at the 0.88364 level, with the 200-period MA above at the 0.88436 level all combining to form a zone. The 0.88743 level is also a strong place to find orders. Support comes at the low from yesterday, followed by the 0.87162 level.