The cryptocurrency market has demonstrated a somewhat chaotic dynamic recently. During last weekend, Bitcoin was trading around $7,500, down from $8,500. It has since recovered, now trading around $8,500 once again.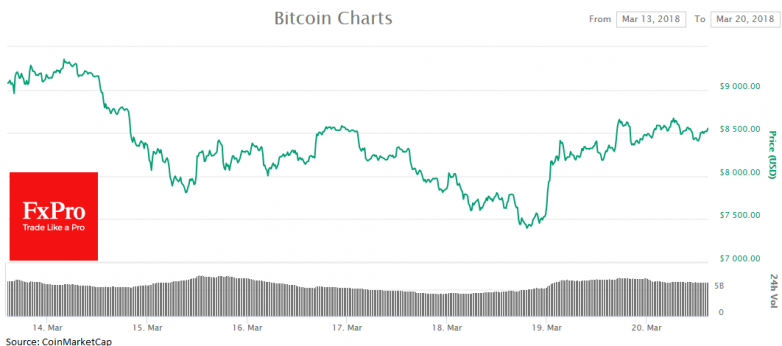 Google's intention to ban cryptocurrency ads has had a significant impact on the industry. Yet, the ban does not apply to organic search, with companies now more likely to spend their advertising budget on SEO optimisation.
Hacked Japanese crypto exchange Coincheck has stopped handling anonymity-centred cryptocurrencies Monero, Dash, and Zcash. Should other crypto exchanges take similar measures, it is possible that we see the disappearance of several cryptocurrencies, as holders previously hoped that cryptocurrencies such as the three aforementioned ones could form a new offshore sector.
It is worth mentioning that actions taken by the U.S. regulator recently almost froze the crypto industry, having had a significant impact on ICOs. Big players have realised the seriousness of the situation and are more likely to act in advance to protect themselves from subpoenas. Current developments could potentially result in a long-term freeze in the crypto market, with only transparent projects eventually surviving any new regulations.