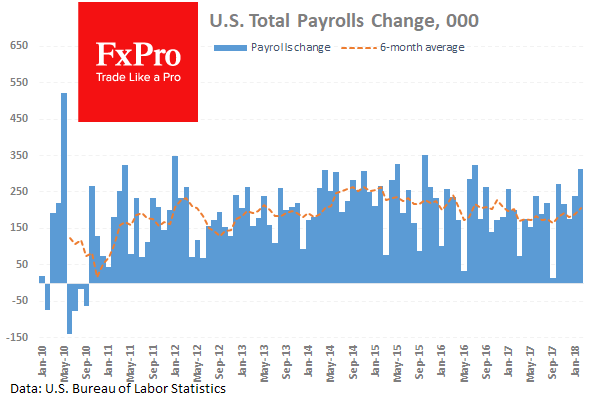 U.S. employment data released today shows a particularly strong February, with the NFPs coming in at 313K, a 20-month high that is more than 1.5 times higher than expected. At the same time, employment in the private sector, production and construction demonstrate the highest increase in many months.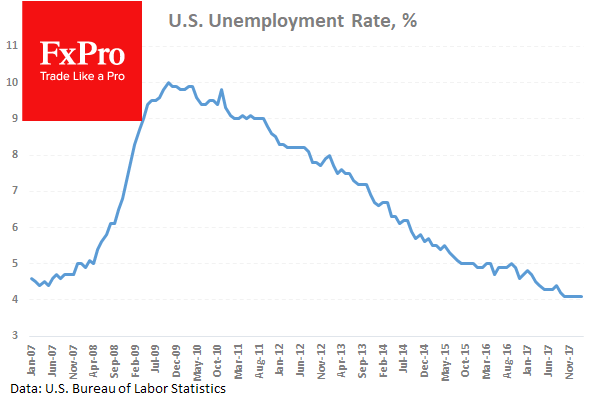 The household survey also shows an increase in the number of employees by 785K, after an increase of 409K in January. In addition, past employment data has been revised upwards, seemingly confirming for investors that the U.S. can maintain the current growth pace.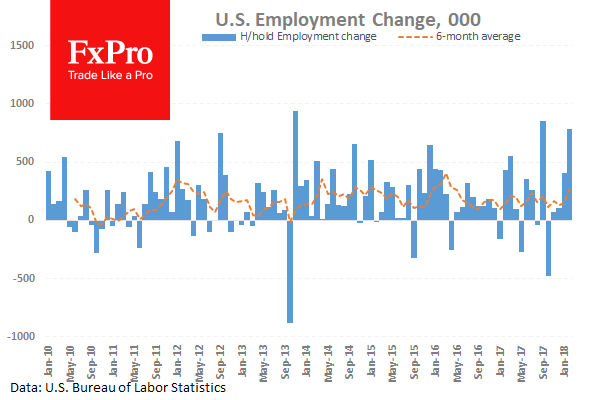 Yet, traders have recently started looking at other data as well. The Average Hourly Earnings estimate for January was lower than expected, as was February's, with the pace of growth slowing down to 2.6% year-to-year. This was unfortunate for the dollar, as this figure was a market-mover last month and eclipsed the impact of other indicators after its release.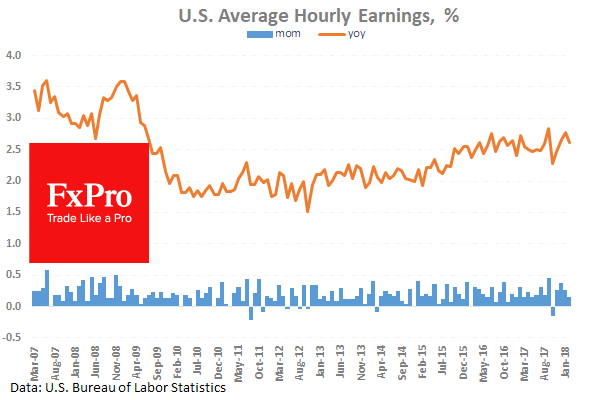 In February, Average Hourly Earnings showed a 2.9% growth year-to-year, which led to a sell-off of stocks in anticipation of more decisive rates by the Fed. The March data brings us back to what we observed last year, that is, a healthy employment growth yet a surprisingly slow earnings growth.
This is bad news for the dollar and quite the opposite for the stock markets. Slow wages growth could trigger doubts regarding Fed rate hikes, as the central bank will most likely not attempt to combat overheating economy and rising inflation.