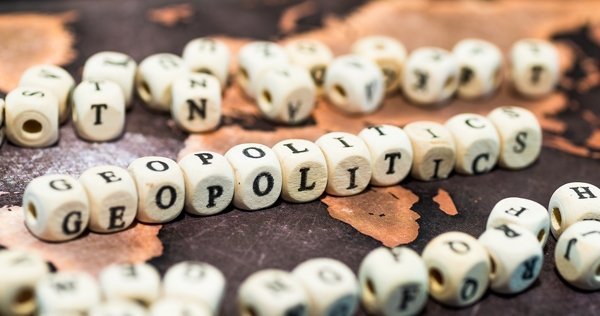 Lately, market participants are not just focusing on the scheduled Economic Data releases and reports. The current ongoing global volatility in equities and the forex market is also being influenced by geopolitical reports and events. The main driver for the recent US equity indices recovery was the reduction in trade war concerns that initially caused last week's market sell-off, with a softer response from China underpinning market recovery. According to media sources, White House advisor, Peter Navaro, said that the Trump administration is actively involved in talks with China to find a suitable resolution to trade tensions.
From the geopolitical aspect, markets are paying close attention to ongoing developments relating to recent events. In a joint move from NATO and Europe, more than 100 Russian diplomats were expelled as a show of solidarity for the U.K attack. Elsewhere, according to some media sources, Kim Jong Un made a surprise visit to Beijing on his first known trip outside North Korea, ahead of a proposed meeting with US president Trump.
The US Chicago Fed National Activity Index (Feb) was published yesterday and came in at 0.88, significantly better than the market consensus of 0.19, against the previous 0.12. This number picked up as expected, after falling for the last two months. USD and US Equity traders were closely watching this data release.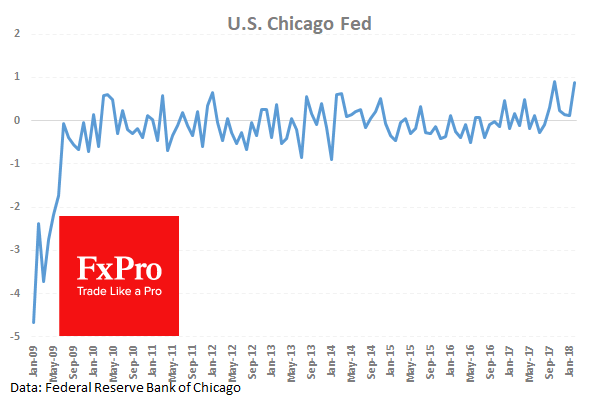 The Dow Jones Industrial index closed the day up 2.84% at 24212, while the S&P 500 managed to close the day 2.72% higher at 2659 and the Technology Index Nasdaq 100 closed 3.26% higher at 6759 level.
The Fed's Loretta Mester, President of the Federal Reserve Bank of Cleveland, spoke last night on monetary policy at Princeton University. During her speech she stated that she sees rising US rates in 2018 and 2019, however, she also felt that the tariffs are increasing uncertainty. She said that gradual pace conveys that the Fed is not hiking rates at every meeting, however, the Fed has the ability to increase rates as needed. Also, she did not see a lot of financial market imbalances out there. She felt that the US must get back to a sustainable fiscal situation because rising debt raises economic uncertainty. USD Index futures did not react significantly to her statements and appeared bearish, trading around current lows at the 88.60 level.
EURUSD is up overnight, trading around 1.2446.
USDJPY is up in early session trading at around 105.60.
GBPUSD is up this morning, trading around 1.4230.
USDCAD is down in early trade at around 1.2830.
Gold is down in early morning trading at around $1,353.
WTI is higher this morning, trading around $65.60.