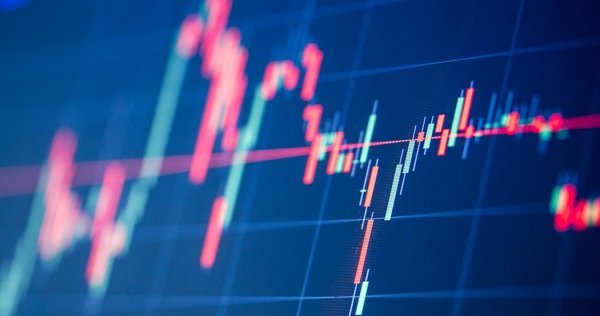 US GDP will be released later today, with analysts waiting to see if the figure confirms the strength seen over the last two quarters. The expectation is for an increase but looking over the trend longer-term shows that the US economy has been ticking along above 2% since the financial crisis.
The recent risk-off mood returned yesterday, as worries about Trade resurfaced. Stocks were hammered lower, erasing all of Monday's gains, led by Tech, as a recent crash of a self-driving car in California is being investigated. USDJPY was hit hard, selling off from a high of 105.896 to 105.320 but recovering to 105.600 on news that North Korean Leader Kim Jong Un was in China, signalling an easing in tensions in the region. GBPUSD is higher from yesterday's low of 104.656 after London signalled that they would contact the EU with a new solution to avoiding a hard border on the island of Ireland.
Business Climate (Mar) was released by the European Commission, coming in at 1.34 against the market consensus of 1.39, from 1.48 previously. This is based on monthly surveys and is designed to deliver a clear and timely assessment of the cyclical situation within the euro area. It may be interpreted as a survey result: a high reading indicates that, overall, the surveys point to a healthy cyclical situation. Conversely, a low reading points to an adverse business climate. Its movement is clearly linked to industrial production in the euro area and, as such, it is showing that after reaching a peak at 1.66 in December, the Business Climate has turned lower in 2018, albeit from a high level. EURUSD fell from 1.24304 to 1.24090 after this data was published.
S&P/Case-Shiller Home Price Indices (YoY) (Jan)was released by Standard & Poor and came in at 6.4%, beating market expectations of 6.2%, from a previous value of 6.3%. This data point examines changes in the value of the residential real estate market in 20 regions across the US. This report serves as an indicator for the health of the US housing market. This data shows a continuation of the linear rise in house prices since late 2014. This appears to show a stable growing market, with very little variation from expected levels. EURUSD fell from 1.23905 to 1.23772 following this release.
API Weekly Crude Oil Stocks was released, showing a much bigger than expected build in Crude Oil Stocks of 5.321M, against an expected 0.400M, from -2.739M previously. API's Weekly Statistical Bulletin (WSB) reports total U.S. and regional data relating to refinery operations and the production of the four major petroleum products: motor gasoline, kerosene jet fuel, distillate and residual fuel oil. These products represent more than 85% of the total petroleum industry. Published numbers normally impact volatility in WTI Crude futures and are closely watched by energy commodities traders. The WTI price sold off because of this data, declining from $65.19 to $64.64.
EURUSD is up 0.05% overnight, trading around 1.24081.
USDJPY is up 0.24% in early session trading at around 105.580.
GBPUSD is up 0.24% this morning, trading around 1.41919.
USDCAD is unchanged in early trade at around 1.28805.
Gold is down -0.19% in early morning trading at around $1,342.10.
WTI is down -0.86% this morning, trading around $64.69.