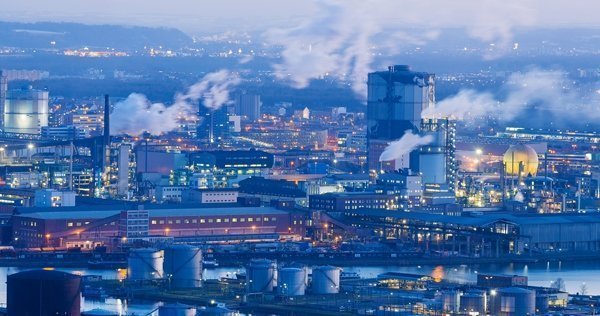 The UK Markit Manufacturing PMI is one of the data releases that will give traders a look into the performance of the European Manufacturing sector today. Most of the PMIs from across the continent are expected to show a softening. This is due to supply chain constraints and shortages of inputs, which have caused a rise in prices charged by suppliers. There is no easing expected in this, as new order inflows are continuing to grow. Supply is reaching its capacity limits and demand is still strong. This could lead to an increase in inflation down the line.
The RBA has left Interest Rates on hold at 1.5% today, with the main risk to the economy sited as a strengthening AUD that would lead to slower economic pickup. The outlook for household consumption was also a concern, cited by the bank as a source of uncertainty. The outlook on inflation was that it is expected to remain low for some time. The housing markets have slowed in both Melbourne and Sydney. There was little reaction in the markets, as the text was largely the same from the previous statement and the rate was left unchanged.
Japanese Tankan Large Manufacturing Outlook (Q1) came in at 20 against an expected 22, from 21 previously, which was revised up from 19. Tankan Large Manufacturing Index (Q1) was in at 24 against a consensus of 25, from 26 previously, which was revised up from 25. Tankan Large All Industry Capex (Q1) was 2.3% against a consensus of 0.6%, with a prior reading of 6.4%, which was revised down from 7.4%. USDJPY sold off from 106.352 to 106.182 following the data release.
Chinese Caxin Manufacturing PMI (Mar) came in at 51.0 against an expected 51.7, from 51.6 previously.
Canadian Markit Manufacturing PMI (Mar) was as expected at 55.7, from 55.6 previously. USDCAD moved higher from 1.28619 to 1.28924 after this data release.
US ISM Manufacturing PMI (Mar) was 59.3 against an expected 60.0, from 60.8 previously. ISM Prices Paid (Mar) was 78.1 against an expected 74.5, from a prior 74.2. This data shows a softening in US manufacturing after the data matched the multi-year high last month that was set in September. USDJPY fell from 106.434 to 105.939 after this release.
Australian AiG Performance of Mfg Index (Mar) came in as expected at 63.1, from 57.5 previously. As this data came in as expected it had little impact on the market but has reached new multi-year highs on surpassing the 60.0 level. This shows strong performance from the manufacturing sector and an improved economic outlook.
EURUSD is up 0.06% overnight, trading around 1.23090.
USDJPY is up 0.09% in early session trading at around 105.977.
GBPUSD is up 0.9% this morning, trading around 1.40564.
USDCAD is down -0.18% in early trade at around 1.28885.
Gold is down -0.17% in early morning trading at around $1,339.00.
WTI is up 0.27% this morning, trading around $63.08.