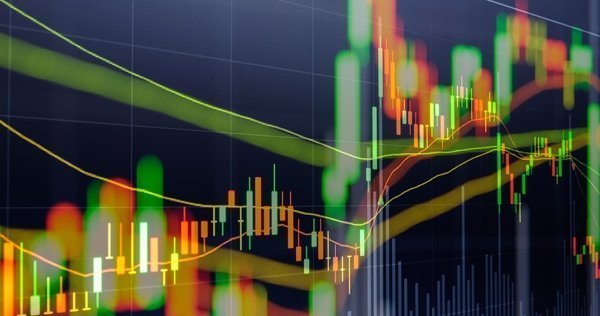 EURGBP is remaining in a down trend in the 4-hour time frame. The trend line is intact after its 3rd test last week and is currently forming resistance at 0.87574. The Moving averages are falling in line with the trend line, with the 50 MA at 0.87500 and the 100 MA at 0.87718. A previous trend line, in red, broke earlier this week, leading to a push lower to 0.87100 and this broken trend line is now acting as resistance at 0.87805. The 200 MA is sandwiched between 0.87917 and 0.88084 at 0.87973. There is a longer-term trend line at 0.88174, shown here as the broken blue line. A move above this line targets 0.89000 and 0.89674.
While the price remains in a down trend below the Blue trend line the immediate support level at 0.87162 remains in focus. A loss of this level targets 0.86901, with the low from March at 0.86665. A loss of this low would create a lower low and open the way to 0.85000.
The pair has run in to retest trend line resistance at 84.497 after breaking under the line in February. This failed move higher resumed the trend lower, with the last week of trading partially retracing some of this move. The minor down trend broke on the 28th of March, with a retest on the 2nd of April that offered an excellent counter-trend move from 80.850 up to the current level of 82.428. Resistance is found at 82.563, followed by 82.775. The 6th of March high is found at 83.328, with the 84.000 level standing on the path to 85.000 and a retest of the trend line at 84.700.
Support comes with the 100 MA at 81.990 and the 81.952 level. The 50-period MA is at 81.770 currently, with the 81.240 level tested twice over the last three weeks. Below this level, a retest of support at 80.486 is on the cards. This can open the way to 80.000 with the 79.162 level below.