Low interest from investors continues to put pressure on the crypto market. According to CoinMarketCap, Bitcoin has lost 5.5% in the last 24 hours and is currently trading near $6,700. The "benchmark" cryptocurrency has been keeping within the $6,500 – $7,100 range.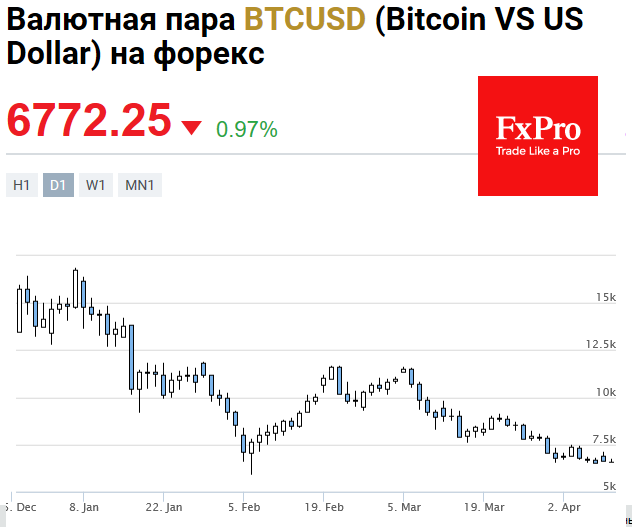 The news that George Soros, the Rothschilds and other financial moguls have an interest in crypto trading hasn't provided support to the market. Online searches relating to cryptocurrencies are steadily declining. The number of crypto exchanges being authorised has fallen substantially and the market cap of cryptocurrencies has dropped by two-thirds from January's peak.
Now is the time of year when U.S. residents submit their tax declarations and it seems this has sent the crypto market into a sideways pattern. Taxpayers are obliged to reveal any crypto assets in their declarations. They may also have to sell part of their crypto holdings at the current lower prices to pay the applicable taxes.
This sluggish dynamic may push BTC lower in the search for a new support level. In the case of a new sell-off, the 6,000 level, last seen in February, may not be enough to hold Bitcoin's decline and stimulate new purchases.