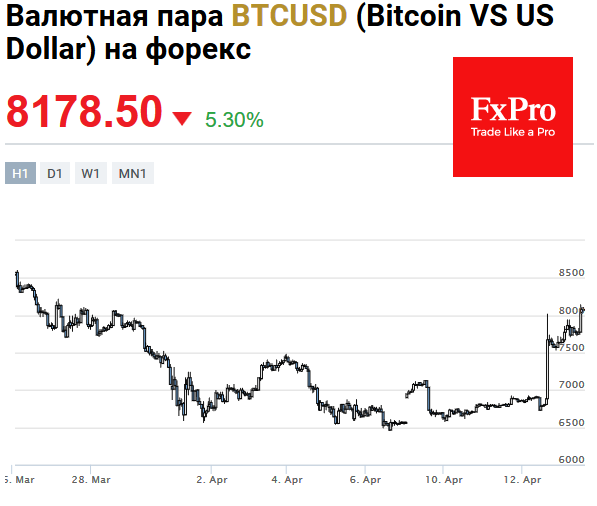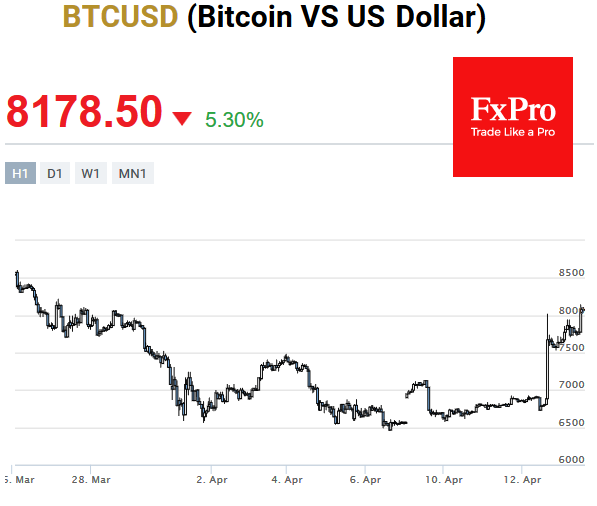 Yesterday, the price of Bitcoin jumped more than $1,000, from $6,900 to $8,000, in a single hour. This is the biggest market movement over the last few weeks. On Friday, BTC has continued to rise, showing an increase of 18% in the last 24 hours. The leading altcoins have also jumped 13-15%.
There haven't been any fundamental reasons for such significant growth and the general dynamic remains speculative. A possible reason for the surge could be down to the closing of a significant number of BTC short positions. At the same time, the volume of buy positions on BTC increased to $50bln, according to Bitmex.
Recently, bitcoin had been facing serious difficulties in overcoming the $7,500 mark, and had been trading in a narrow range of $6,500-6,900. It is highly likely that this was a resistant psychological level, acting as an obstacle to significant price movement in the absence of specific stimulus.
The community believes that the current surge was created by large investors entering the market, and have named the event the "Soros pump". If the community is proven right in its assumptions, this could provoke further market manipulations, leading to unpredictable gains and losses.
Since the first wave of correction, the community had expected new market growth to come in the spring. Currently, there are signs of a further rally, after the recent prolonged period of flat-to-downside movement.