The U.S. continues to increase its oil production and, over the past year, has grown its daily supply by over 16%, constantly setting new records. The U.S. is already the second largest producer and continues to increase its drilling activity. In light of this, it is essential for the U.S. to find new markets to export to, and Europe seems to be a promising option. Currently, Russia is a key player in this market.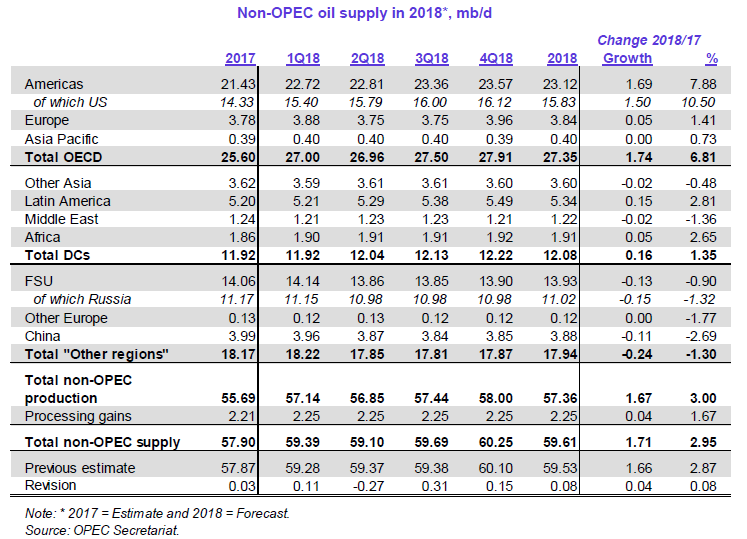 As such, economic sanctions appear to be a very effective tool for challenging rivals in the market. A couple of weeks ago, the U.S. pushed Rusal to the brink of survival by limiting its services, banning the maintenance of its dollar accounts, and prohibiting Americans from conducting any business with the company. Although these steps may be seen as an attempt to influence the Russian position in Syria, they also make sense from an economic standpoint. Rusal's major competitors in the U.S. – Alcoa and Century Aluminum – have risen in price by 10% since the announcement of sanctions against the Russian company.
It is highly likely that new sanctions could target oil and gas companies and, in general, industries where Russia holds strong export positions in competition with U.S. companies. At the weekend, we heard that the U.S. Treasury is considering imposing sanctions against Russian military companies, which have been a source of pride for the Russian government in recent years. A new tweet from Trump on Monday, that "Russia and China are playing the currency devaluation game", may well be the start of a new campaign to pressure these countries into laying out more profitable trade terms for U.S. companies.