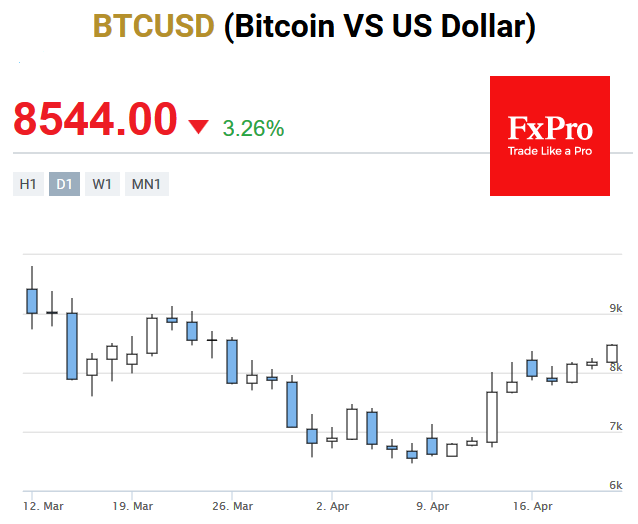 Since the end of last week, the whole market has been in the 'green zone'. According to CoinMarketCap, Bitcoin has gained 3.5% in the last 24 hours and reached the $8,500 mark. Today, it easily surpassed $8,300, which had been considered an important level of resistance.
Since the beginning of the week, the crypto market had shown signs of bullishly breaking out of its sideways trend. This was interrupted by news about the launch of an investigation into major cryptocurrency exchanges including GDAX (Coinbase), Gemini, bitFlyer USA and Bitfinex. The initial market reaction was one of fear, however, the exchanges' willingness to cooperate with the U.S. government helped calm investors.
The market is currently being supported by positive news, announcements and research. For instance, recently, Saxo Bank said that they expected the market to recover in the second quarter of 2018. They mentioned that government regulation and transparency would serve to attract big investors. At the same time, short sell-off periods weren't excluded.
This sudden interest in cryptocurrencies may have been provoked by the current stock market corrections, as well as the end of the tax revenues season in the U.S. At the moment, the main obstacles to growth are a lack of security and high volatility. It is highly likely that big investors will choose the assets to invest in wisely, especially after the recent exchange hacks and cases of fraudulent ICOs.