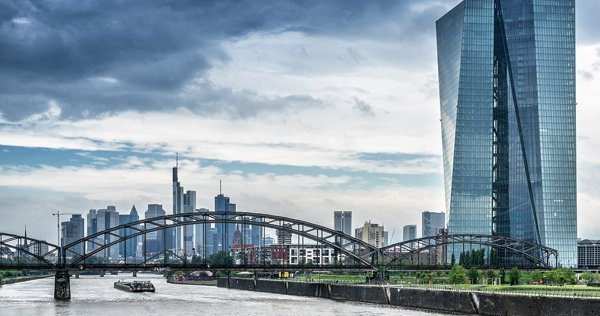 The ECB held rates steady yesterday and stayed tight-lipped on everything, forcing analysts to concentrate on the June meeting for policy change, in a quiet before the storm scenario. EURGBP fell to a low of 0.86805 for the day, as Euro bears took control. The BOJ also held rates unchanged but removed their time target for inflation. The press conference from Tokyo is due to take place shortly and traders will look to it for direction.
North and South Korean Leaders are meeting today for the first time to discuss denuclearization, with the risk to the downside that they fail to reach an agreement. Markets are still in risk-on mode, despite the selling early this week. Gold has dropped to support around 1315.00 and equity indices have regained almost all their losses.
German Gfk Consumer Confidence Survey (May) was as expected at 10.8, from the previous 10.9. This number came in just under last month's figure. The February reading came in at the highest level in more than ten years at 11.0. Economic data in Germany has been showing slower growth, with Business confidence also taking a hit recently, but it has not come through in this release in any noticeable way. EURGBP moved up from 0.87300 to 0.87370 following this data release.
The ECB Deposit Rate Decision was announced, with the central bank leaving rates unchanged as expected at -0.4%. The ECB Interest Rate Decision was left unchanged at 0%. The ECB Press Conference and Monetary Policy Statement followed at 12:30 GMT. ECB President Mario Draghi explained away recent economic data, concluding that the weakness in the figures was likely to be temporary and growth continues to be solid and broad-based. On Inflation, he said that the ECB is confident in its target but that underlying inflation remains subdued. He was firm that normalisation should proceed at a gradual pace and chose not to speak about the Euro in any detail. As a result, EURUSD sold off from 1.22040 to 1.21000, as the June meeting is now being heralded as the decisive event for Interest Rates and QE going forward.
US Durable Goods Orders Ex-Transportation (Mar) were 0.0% against an expected 0.5%, from 0.9% previously, which was revised down from 1.2%. Durable Goods Orders (Mar) was 2.6% v an expected 1.6%, against 3.5% previously, which was revised up from 3.1%. This data series shows that transportation accounted for much of the beat in the headline number, but the series fell from last month's figures despite revisions. US Initial Jobless Claims (Apr 20) was 209K against an expected 230K, from 232K previously, which was revised up to 233K. Continuing Jobless Claims (Apr 13) was 1.837M against an expected 1.850M, from 1.863M previously, which was revised up to 1.866M. Jobless Claims had beaten expectations on the last three readings, but numbers have been decreasing from the 242K high three weeks ago. On this occasion, the data was less than expected, with new claims at a new multi-year low. GBPUSD hit 1.39515 after the release but rallied to 1.39975 in the following two hours.
EURUSD is up 0.05% overnight, trading around 1.21089.
USDJPY is down -0.04% in early session trading at around 109.248.
GBPUSD is up 0.12% this morning, trading around 1.39299.
Gold is up 0.03% in early morning trading at around $1,317.27.
WTI is down -0.40% this morning, trading around $67.92.