The cryptocurrency market is attempting to recover after a major sell-off which started on Wednesday. Bitcoin has risen 5% and is currently trading around $9,350.
The sell-off began at around the $9,700 mark. In 24 hours, BTC had fallen by 10% to $8,700. The leading altcoins also followed suit.
It's worth noting that the sell-off began once Bitcoin had started to approach $10,000. It seems that a large portion of investors had rushed to lock-in their profits once the price had reached the appropriate levels.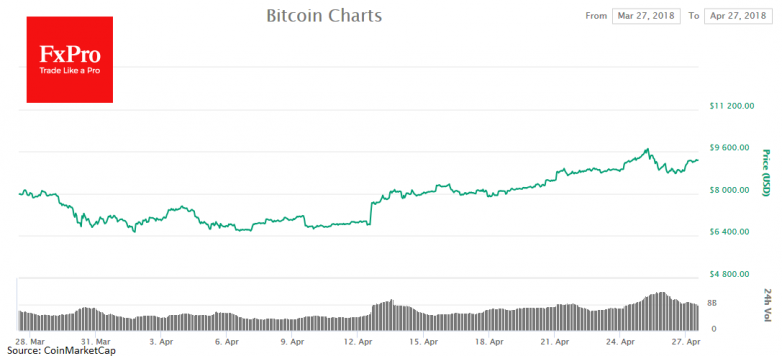 According to NewsBTC, 16,000 Bitcoin and an equal number of Bitcoin Cash have been traced to a number of addresses from a cold storage associated with Mt. Gox. This may indicate the possibility of another wave of sell-offs.
The current rollback is accompanied by a decrease in trading volume, which shows that investors aren't confident that price will rally further. In the absence of any specific developments, the market may be affected by significant speculation and experience high volatility.