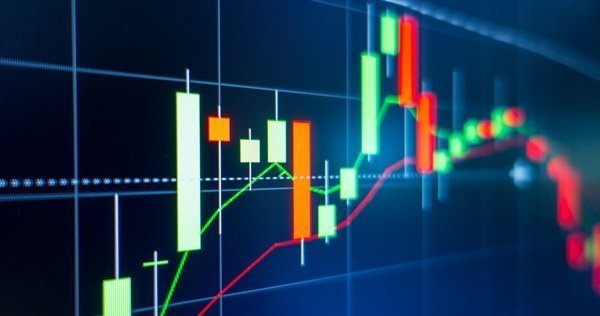 The price action on this chart shows that the GBPAUD pair has been consolidating sideways after a breakout above 1.80000. The pair has spent most of April in this consolidation, with resistance at 1.85000 and support at 1.81695. Today's drop below this support level puts the pair on the back foot. Resistance on a break higher comes in at 1.85193, followed by 1.86000 and 1.86715. There was a large drop due to Brexit and this makes finding resistance difficult. The 1.88850 level has featured in the past, with 1.90000 a major level to contend with.
The trend has been rising steadily and the supporting blue trend line can be seen at 1.80435, with the 50 DMA at 1.81219 currently holding price from falling further. The 1.79950 level has been used as resistance in December and February and can be supportive now. A fall under this area targets light support at 1.78042 and the 100 DMA at 1.78700. There is a supportive zone at 1.76025 down to 1.75660 that is being reinforced by the 200 DMA, which could prevent the price from reaching lower levels. A break under this zone targets 1.73500, 1.70962 and 1.68935.
The NZDUSD pair has broken its pattern and has been steadily declining since the high at 0.73944 on the 13th of April. On this daily chart, the moving averages are starting to turn lower, with price setting new lows for 2018. Support comes in at 0.70000 and we have bounced from this area today. Stronger support can be found at the rising red trend line at 0.69256 and the nearby 0.69087 support level. A fall to the blue trend line at 0.68138 may see buyers stepping in.
Resistance is now positioned at the 0.70735/0.70802 zone, where price consolidated over the last number of days. A retest of this area will decide direction but a break above this zone leaves long positions with a hill still to climb. The falling blue trend line is resistive at 0.71250, with the 0.71743 level reinforced by the 200 DMA. The 0.72046 level has the 100 DMA backing it with the 50 DMA about to start a rapid chase lower to catch the price. Further on, resistance levels are seen at 0.73447 and 0.74339.