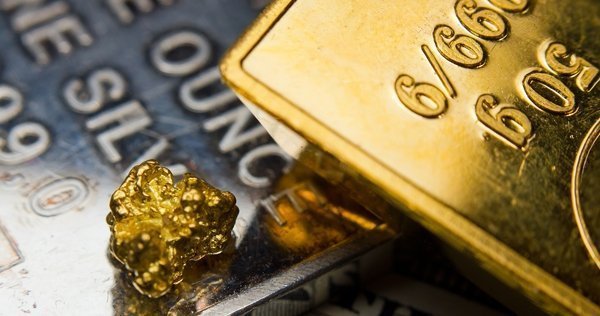 Precious metals are seeing a rally after disappointing Consumer Price Index (CPI) data from the U.S. CPI rose by 0.2% in April versus an expectation of 0.3%, with an annual rate of 2.5%. As a result, the U.S. Dollar fell against a basket of currencies, as the smaller than expected increase in CPI reduced concerns that inflation is accelerating, which could push the Federal Reserve to hike interest rates aggressively. The lower U.S Dollar index provides a boost for precious metal prices. Also, the air strikes conducted by Syria and Israel are creating mild safe-haven demand. Moreover, if the situation escalates, the reaction in precious metals could become significantly more bullish.
On the 4-hourly chart, Gold again held the 1305 support zone and broke the 1321 resistance after the CPI data release. The precious metal has now made a break from a bull flag, with a measured target of 1335, which is also near the 61.8% retracement of the April highs. Immediate upside resistance may come in at 1329. A reversal and break of 1321 will see a return to 1317, followed by 1305.
On the 4-hourly chart, Silver has also made a break from a bull flag, with a measured target of 17.00, with resistance at the 61.8% retracement level of 16.85. On the flip-side, a bearish break of 16.60 will see a move lower to supports at 16.35 and then 16.20.