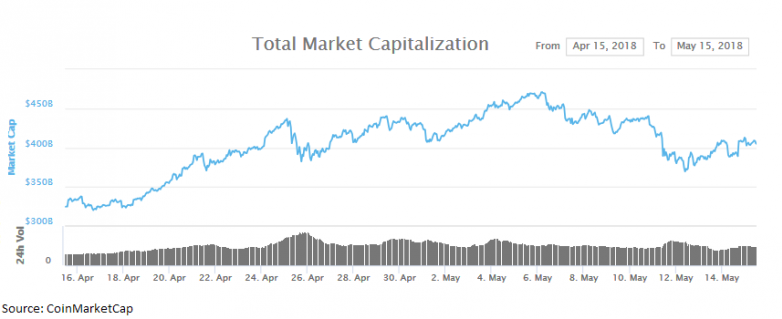 Cryptocurrencies have had a positive start to the week, after last week's correction when the market cap dropped to $367 bln. The sell-off was provoked by BTC moves from Mt. Gox cold wallets and investigations into the largest crypto exchanges in South Korea. Currently, the total market cap sits at around the $400bln mark, with Bitcoin trading near $8,700 ( 4%) over the latest 24 hours.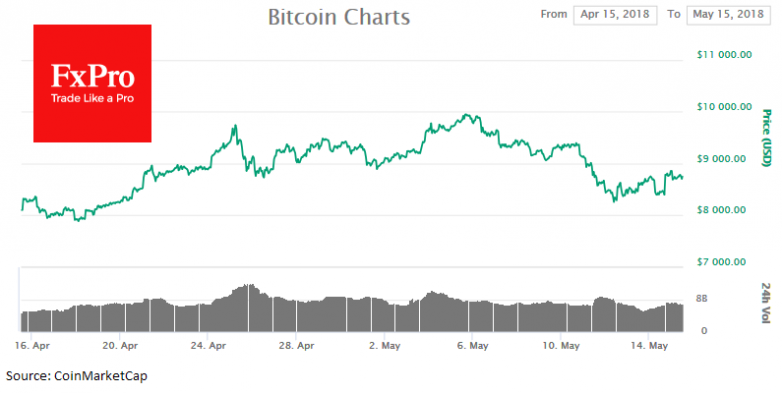 Zcash (ZEC) has become a new bright spot in the market, increasing by more than 50% to $372 over the last 24 hours. This move was attributed to the currency listing on the Gemini crypto exchange, which belongs to Cameron and Tyler Winklevoss. Such news usually has a positive impact on cryptocurrencies, and in this case, Zcash (ZEC) may rise to new highs. Trading volumes have also surged to reach January peaks, indicating good short-term prospects. Although, it is worth noting that, growth could turn into correction due to the speculative nature of the recent dynamics.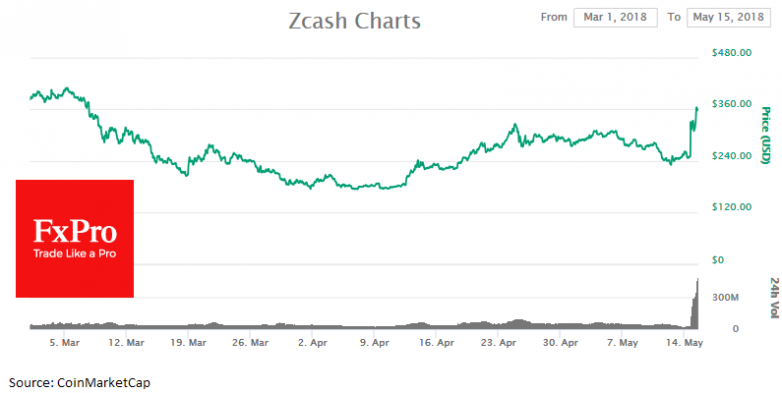 In general, «Blockchanization» has captured the interest of the world's largest corporations. South Korean electronics giant, LG, has created its own blockchain platform, where it plans to combine all the devices in its own internal eco-system.
Recently, Facebook has also hired its own blockchain team, with the main goal of creating a safe and decentralized system for storing user's data. Data security is a big problem for the company at present, and leaks have already caused scandals, leading to a decrease in the company's share price.
This news has contributed to further speculation that blockchain technology will be the driving force behind a fourth industrial revolution.