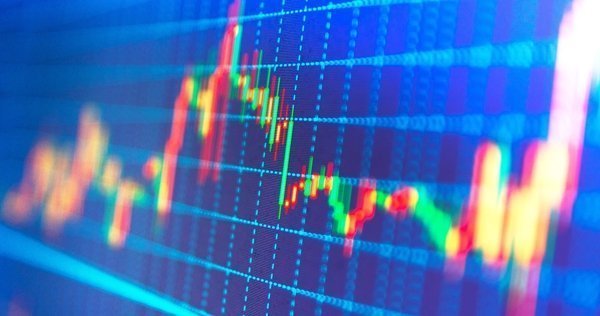 The US 30 Index approached 25000.00 this week but has stepped back from that level to support at the 50-period MA. The index looks to be forming a continuation pattern but more data is needed to confirm this. The breakout from the red line was contested by bears a week earlier around 24400.00 and this week has been a struggle. A break above the blue top trend line at 24800.00 is now needed for a retest of 25000.00. A move higher targets 25200.00 and 25500.00. The 2018 high remains a major target for bulls at 267000.00.
The support around 24500.00 is where the lower blue trend line comes into play but it is also the vicinity for the 100 and 200-period MAs. This level is also a high from the start of the month. A drop below this level could force a drop to the 24200.00 and a potential retest of the red trend line at 24116.00. Further support can be seen at the 24000.00 area and also the lows from late April around 23820.00.
The precious metal has fallen under 1300.00, triggering a couple of bearish patterns. The box pattern shown here was formed in 2018, with touches 1 and 3 at 1365.30 and touches 2 and 4 at 1302.00. This gives an approximate target around 1240.00. This pattern marries with a double top at the 1365.00 level and the same target area. The bearish move has run into support, with the falling blue trend line being used on Tuesday and again today as lows, and the rising red trend line for yesterday's low. A loss of the support area at 1284.00 would target 1265.25, followed by 1250.00 and the 1240.00 level, with the December low at 1236.44.
Resistance can be found at 1292.00 up to 1300.00 and extending to 1302.00. This chunk represents a zone that we can see used through 2018 as support, and during November 2017 as resistance. Any advance higher would find resistance at 1320.00, followed by 1340.00. Another zone of resistance comes in above 1352.77 up to 1365.30, where all rallies for 2018 have failed.